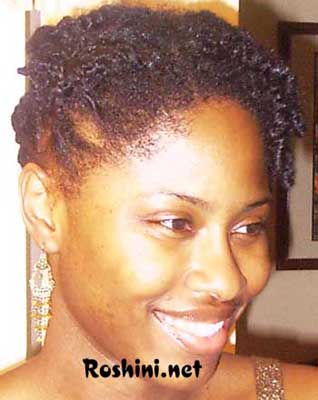 BAM!
Here I am right before I went to a recognition dinner for my boyfriend's business. I decided to pin up one side of the fuzzy twists and roll up the back. It came out really nice and I got lots of compliments!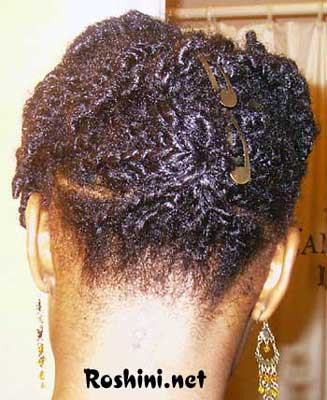 Voila!
And the back. I actually put the lower back in a ponytail with a small black rubberband first to keep twists from flying out before I rolled and pinned it. The click clacks are just there for style, they aren't holding anything up.
That night I took this down and went to sleep. The next day I rinsed and wore the twists down again.