I posted this beautiful letter to me from Tisiphani a couple weeks ago and Sha commented on that post (YAY Sha for commenting!

).  She included a link to a blog post she wrote about me in 2005

Uh … since I have no shame in my game I'm posting that bad boy right now 5 years later! Don't judge me!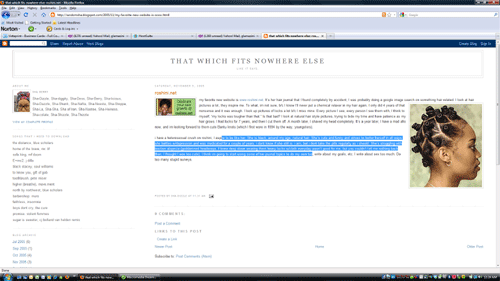 Read the article: "Roshini.net"
AND she got the vintage ole skool way throw back in da day Roshini.net "Celebrate New Growth" link image: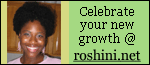 now THAT'S a supporter!

*welp*

Sha thank for rolling with me for all these years (even when I went M.I.A.

) … love the post

.
Now ya'll run over there and show her some love by commenting.  Remember, comments are like gold to bloggers (makes you feel like you're not talking to yourself!

)
& tell her ini sent you (that's glamazINI

)
Life, Liberty, & The Pursuit of Nappyness