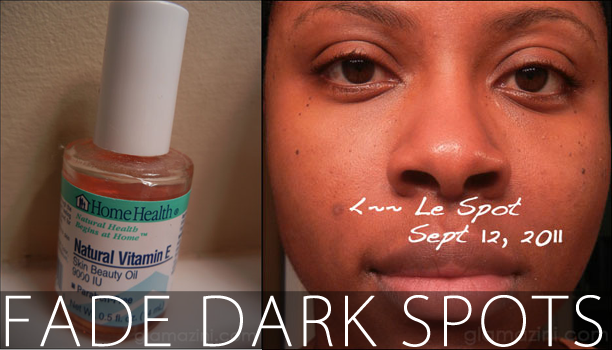 At the risk of sounding like a commercial … do you suffer from hyperpigmentation (dark spots & discoloration) like I do?
I've dealt with this all my life, however it seems like in recent years I'm getting it more (due to age), noticing it more, or just lighter because I live in Missouri and not the Virgin Islands so the spots show up more. 9 times out of 10 I will get a dark mark on my face after I have a blemish or an ingrown hair.
That said, a few months ago I decided to go old school and try vitamin E oil on a specific dark spot to see if it really works to fade them like momma used to say. I've been meaning to do this post for months now but the short answer is YEP, it worked for me!
This is what I used: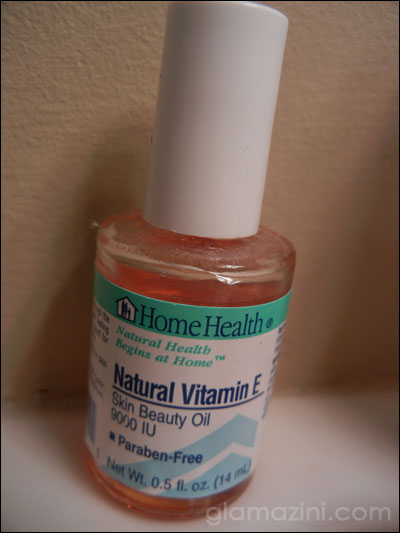 I only used the oil on one spot as a trial because it would be easier to see if it really worked. Here I was in September:

and here I am yesterday!

I used the oil once a day directly on the spot. I applied a dab with clean fingers every AM before leaving the house and rubbed it into my skin. It took about a month before I noticed that the spot has faded significantly. By the end of two months it was gone completely. Since, I've been using it on other marks around my face and I see a marked difference.
The only issue I had was the lack of a convenient applicator like a roll on or a dropper. I've since been using it on other spots that crop up with much success!
Have you ever tried

Vitamin E Oil t

o fade hyperpigmentation and dark spots?