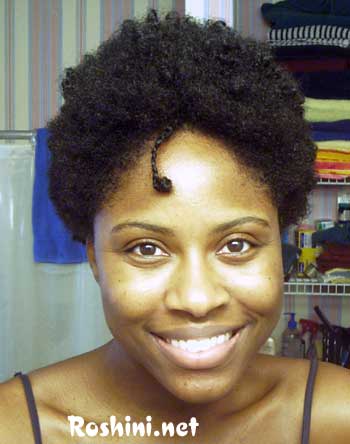 I shampooed and conditioned my hair today to get rid of any buildup from the twists/out style. I left the little braid in to see what it would do. If I do a full head of braids I will have to make sure they don't swang in my face, it's a tad annoying.
As an aside thought I'm having major shrinkage envy of some of the women on the nappturality message forum. I look in their albums and one day their hair is stretched to full length in twists…the next day its a TWA nice and tight on their head. I want a TWA nice and tight on my head dagnabit!

I just don't have the shrinkage on the top people…I mean look at it, the sides are nice and shrunken in and the top…well…it's just going up to the sky, floating in the heavens with no concern for my need for it to shrink up. bother bother double bother bother bother. I want more shrinkage….


WAAAAAAAAAAAAAAA!
(wa!) …………..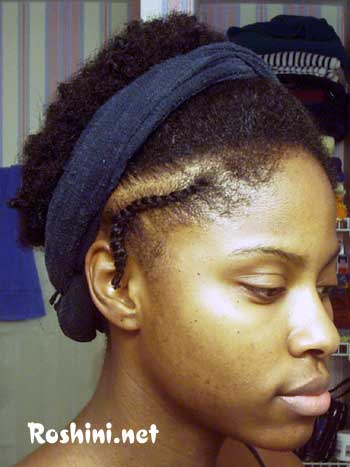 wa! …………..

I'm trying to get over my lack of shrinkage…I'll be fine…
I have to leave so I parted out the thinnest part of hair (just followed the obvious demarkation line

), super moisturized and flat twisted it down. This is the longest this part of my hair as ever ever ever been