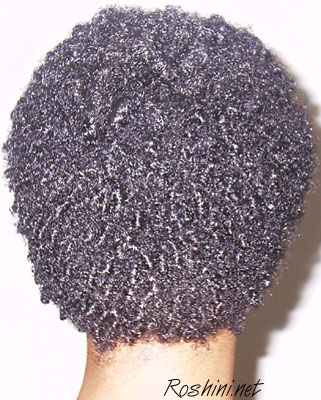 Here I am after sitting under the hooded dryer for about 10 minutes with no products added to my hair. I like the results a lot but I don't think I have to sit that long, maybe 5 minutes next time.
I'll put pictures of my wash-n-go with and without the dryer on the following pages so you can compare. Enjoy.
**ADD LINK**Wash & Go Back with and without sitting under the dryer
I don't see much difference in the back. I didn't have as much dripping going on though and that was a major plus.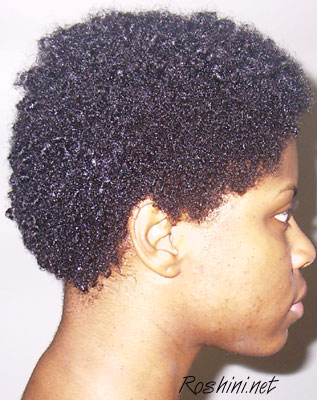 The side didn't look much different to me either. The entire style was flatter but that's because of how I rinsed the conditioner out in the shower. You can see it better on the next picture.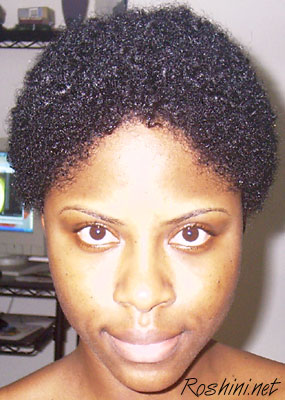 You can really see how much flatter my hair is now. In doing this I discovered that I can change the shape of my halo just by rinsing my hair differently and how long stay under the dryer. Who knew. I wore it out like that to dinner but I prefer it going up so I'll try that next time.