Saturday hubby and I attended a beautiful wedding on Washington University campus. 

 Unforuntately we weren't able to attend the reception because we were @ my nephew's 9th birthday party, but here are some shots of the ceremony:
My friends Shir & Deepthi entering as groomsman and bridesmaid: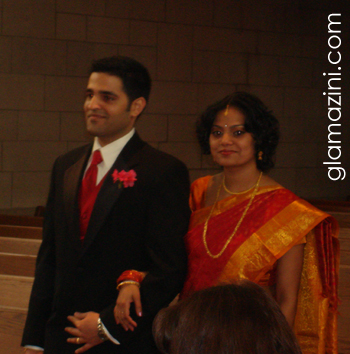 The bride entering.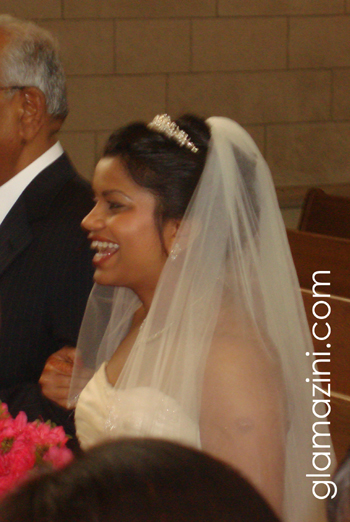 The chapel was beautiful with lots of natural light, the bridesmaids all wore saris.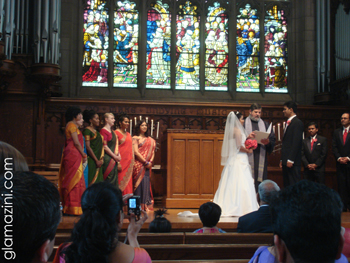 He just pronounced them Man and Wife!!!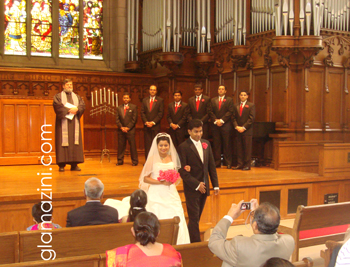 That morning I curled Dee's hair and did her makeup.  I used themal hairspray and a curling iron (didn't note brands) and prayed it would stay since curls fall out of her hair so easily.  Here's what we ended up with & it stayed all day!!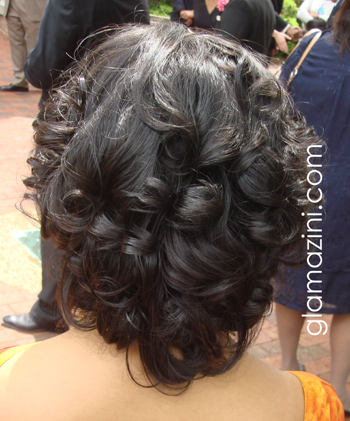 Shir, Deepthi, Adima and I after the ceremony: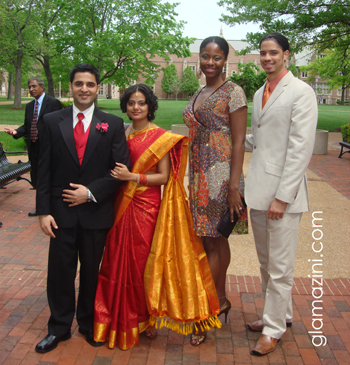 Me taking advantage of the beautiful scenary on Wash U campus to take some pictures in my new dress!!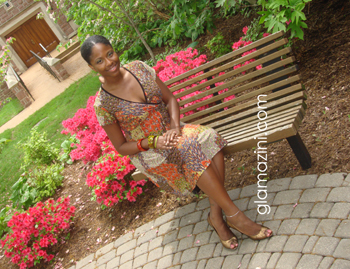 A close up of my makeup.  The dress was inspired by peacock feathers so I did yellow, green and indigo shadow on the eyes: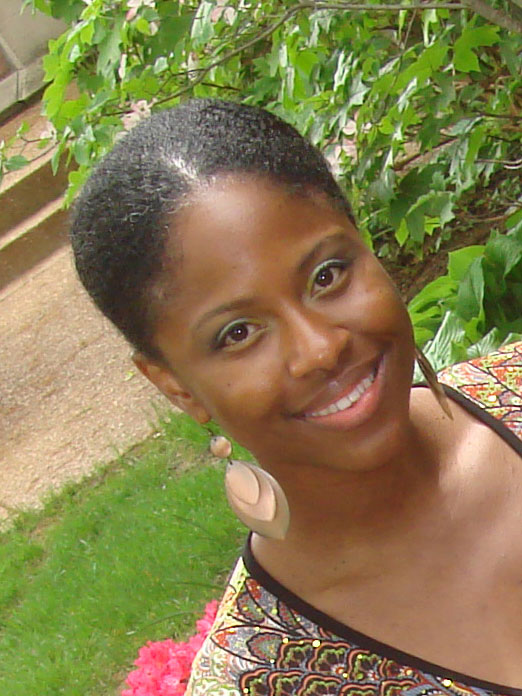 The beautiful couple after the ceremony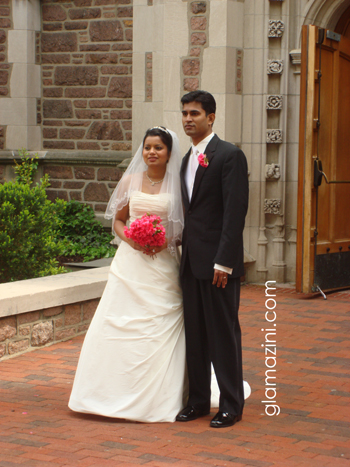 2 of the bridesmaids in fabulous saris!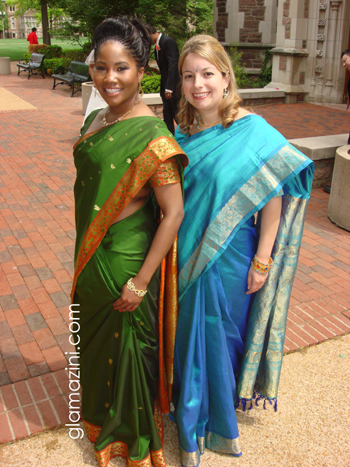 Me @ home on my deck later that morning still taking pictures and trying to show my mehendi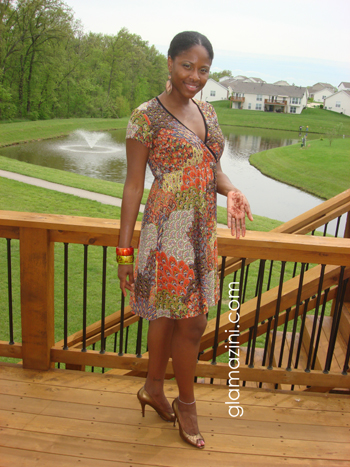 I totally messed up 2 of the flowers

  but here is what it looked like: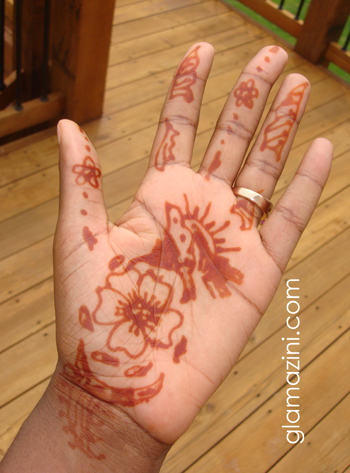 That afternoon hubby and I changed and head to our nephew's birthday party. Shir and Deepthi were in the bridal party so they changed and head back to the reception.
Here is Dee in her lehenga later that night.  BREATHTAKING!!!!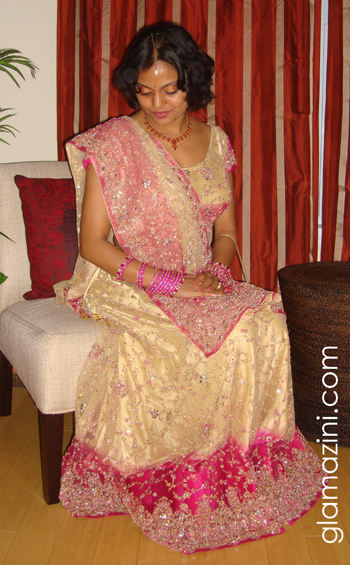 I did her make up, thought I'd share.  Gold and bronze and rust on the eyes with goldish white highlights on the brow and inner corners, black liner and mascara.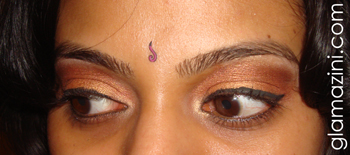 It was an absolutely perfect, busy, beautiful day!! 


Congratulations Sheeba & Tango!
Thanks for visiting!!!

Life, Liberty, & The Pursuit of Nappyness 

  ~ ini