It was time to wash the braids and cornrows that I'd been styling for a couple weeks (style 1, style 2, style 3).
I filled this spray bottle with castile soap and aloe vera juice like so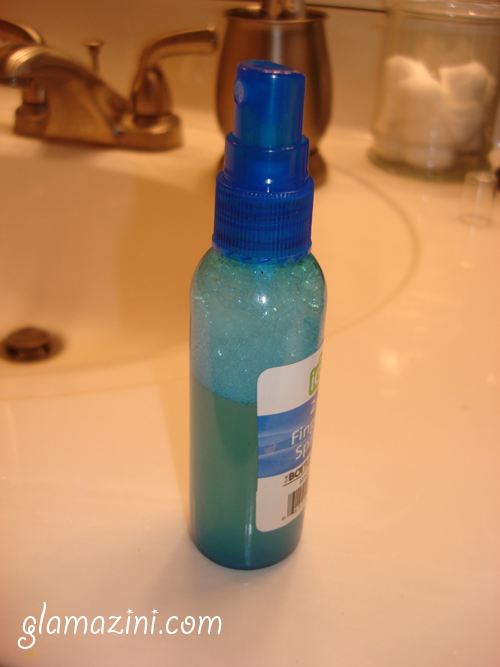 then I sprayed the base of each cornrow and braids by my scalp.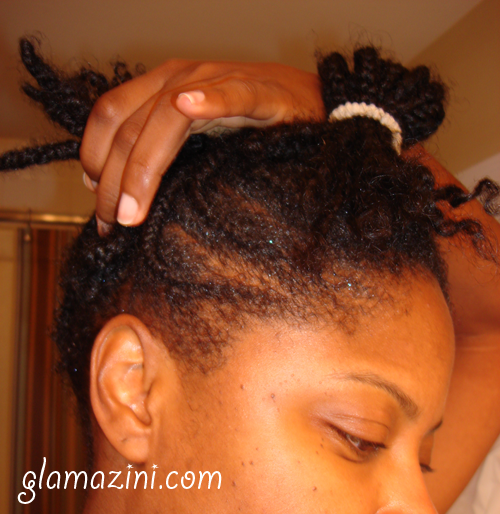 You can use whatever shampoo you like, just be sure it's "liquidy" enough to be sprayed so dilute as necessary.
Next I washed my hair by using the pads of my fingers to gently rub in between the cornrows attempting to loosen any dirt and gunk before I jumped in the shower.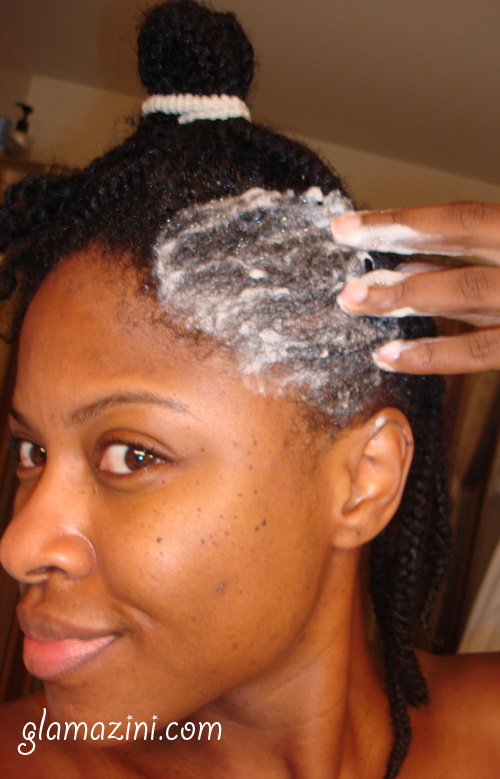 After a while all those suds disappeared and it dang near looked like I hadn't done anything.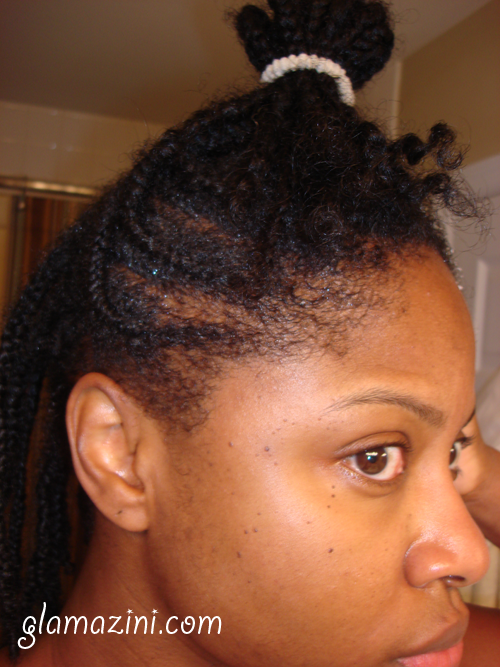 Strange.
Anyhoo, I did the same thing with the braids in the back.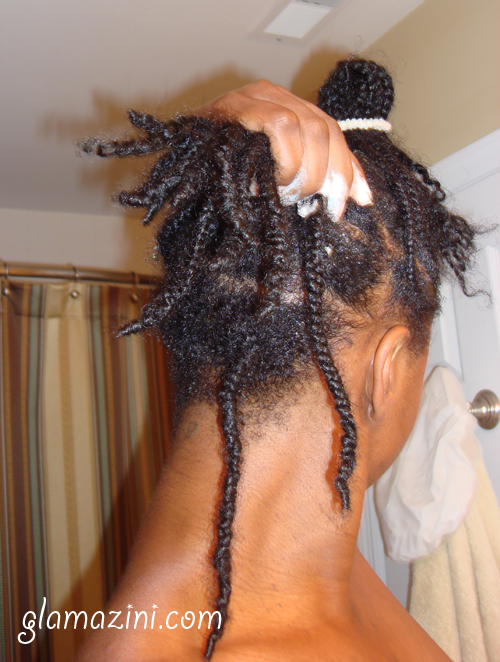 Uh?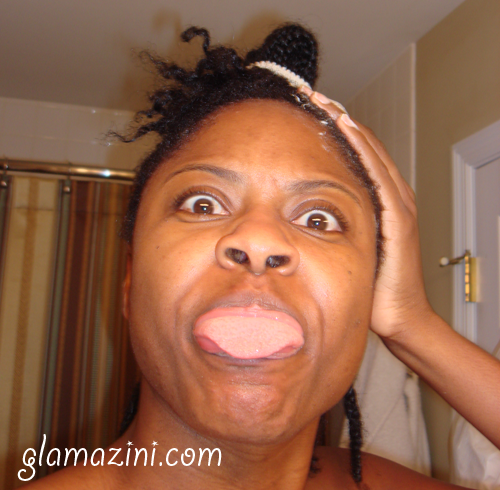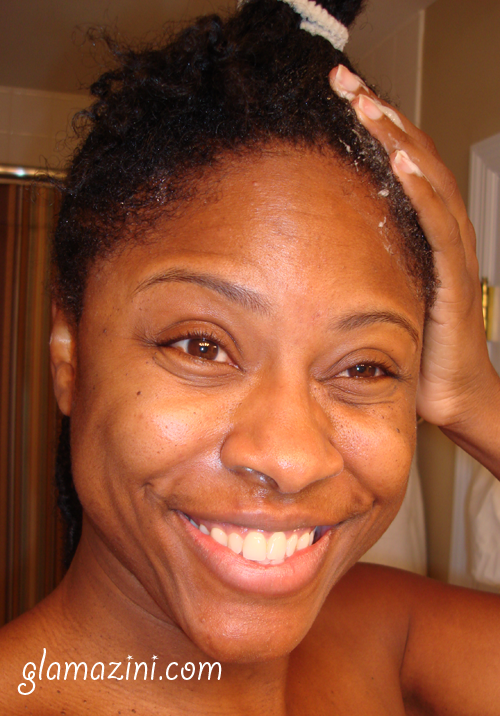 I sprayed the braids and squeezed them with my hands to "wash" and loosen dirt and oil.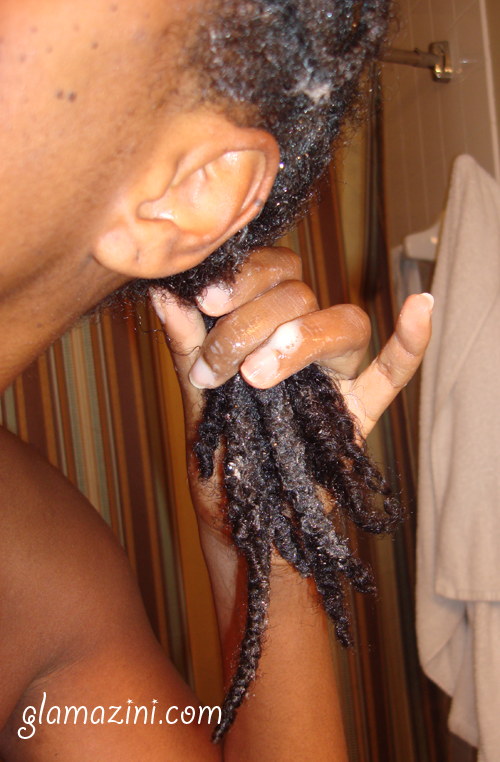 Finally I jumped in the shower and rinsed like the dickens;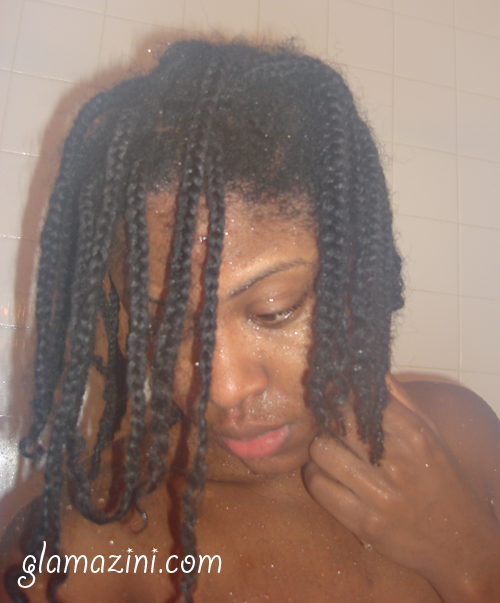 and yes, I'm in the shower taking photos but the steam is against me!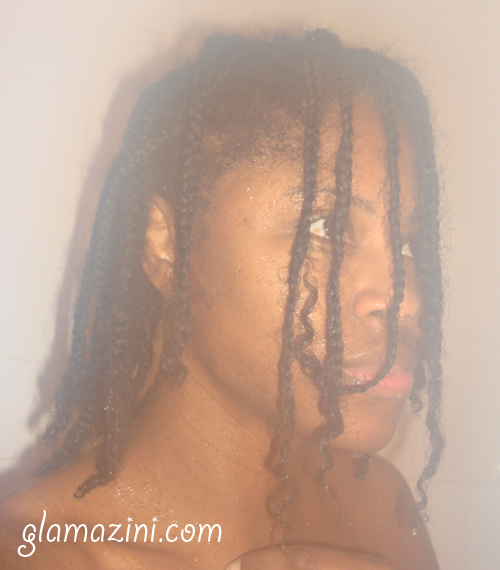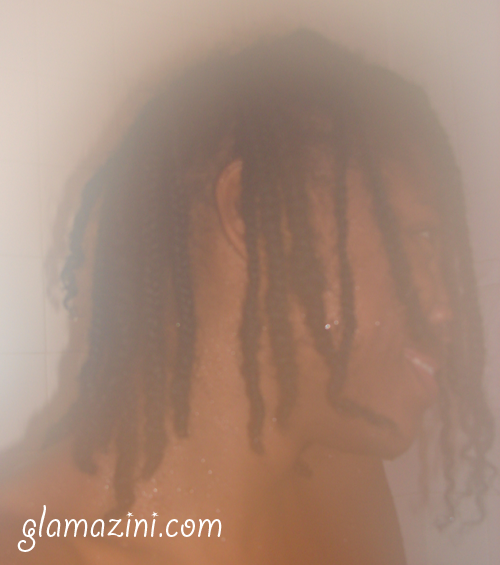 HA!
The trick when you are rinsing it not to manipulate the braids to much. Just let the water do the work. If you have one of those hand held showers that is great for getting in there and the massage setting feels great. The less manipulation of your braids the less frizz.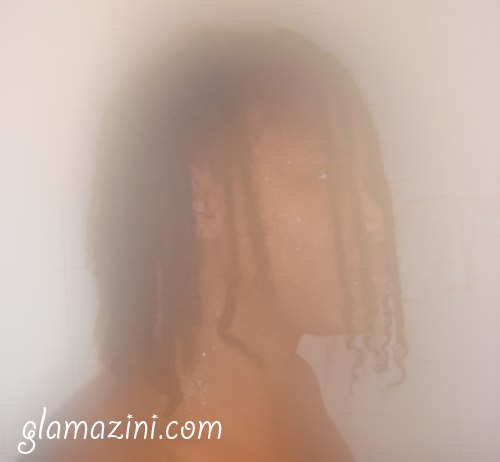 Alright, all done AND steam is gone.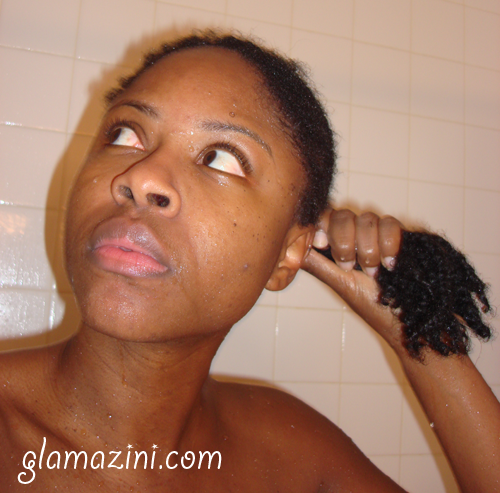 Voila! Clean braids.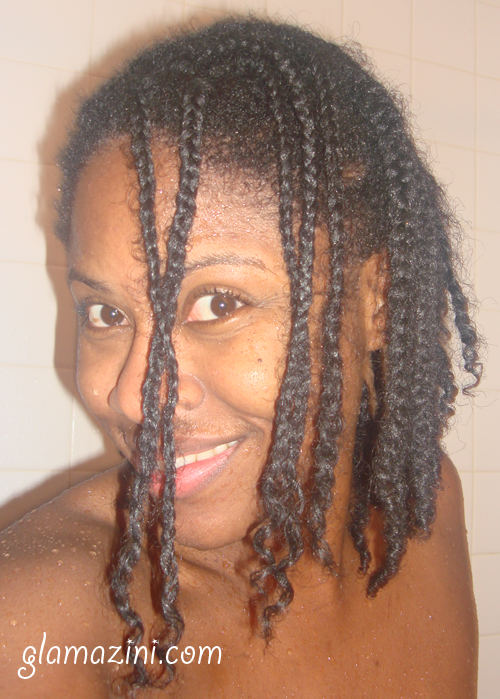 I kept my turbie twist, shea butter and coconut oil mix and castor oil right by the tub on the floor so I could moisturize and wrap my hair right up.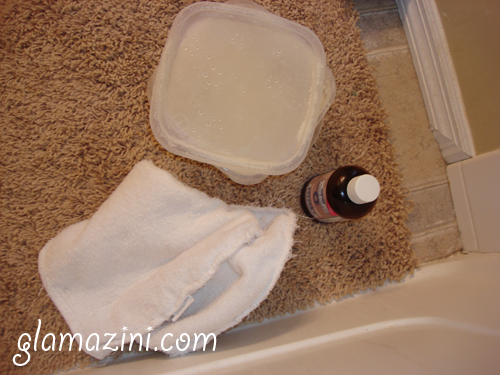 Uh?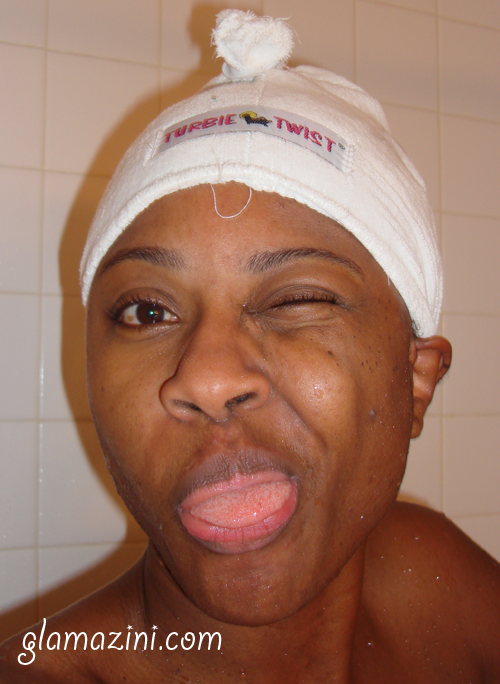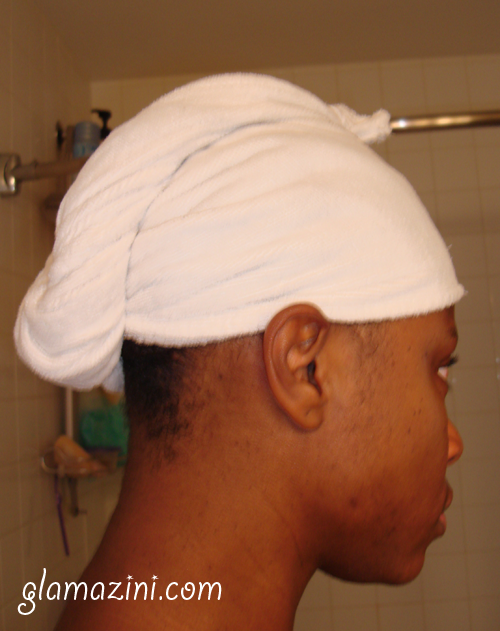 After this I tied my damp hair down and sat under the dryer. Using a fishnet or very light scarf is great to tie your hair down at this point to keep it in place but discourage frizz. Remember, don't maniplate the braids too much while wet if you're concerned about excessive frizz.
I let my hair dry then took the braids out for a braidout style.