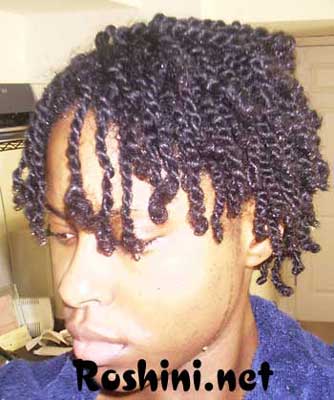 Day 5 of the twists and all is well

.
Here I am after rinsing.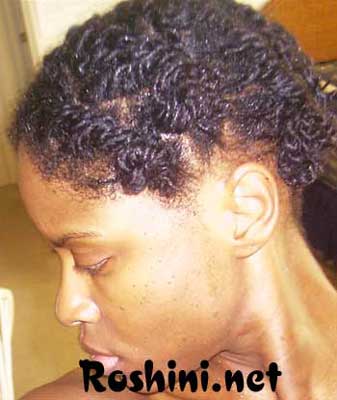 I was playing around and put a flattwist in the front of my hair. I decided to do my entire head and see how it looks when I take it down. Oh I sprayed with oil and moisturizer.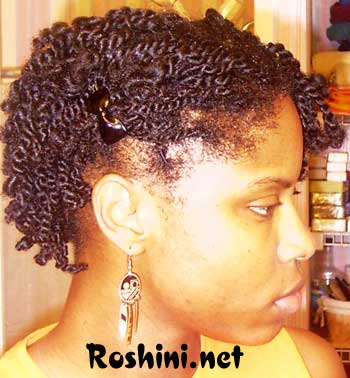 I took a nap and decided to put my bonnet hair dryer on like I used to back in my relaxer days (yes, sleep with the bonnet on). I was so scared to use the heat that I used the cold setting and went to sleep. Needless to say my hair did not dry, but this is what I came up with.
See my alopecia

Note: I can not believe I used to sleep with the dryer on hot for like an hour and a half

! No wonder my hair was all dry and crispy

.