Time to wash the hair…after my trip home and sweating consistently every day it is way past time.
It had been in this hump with the side ponytail for days.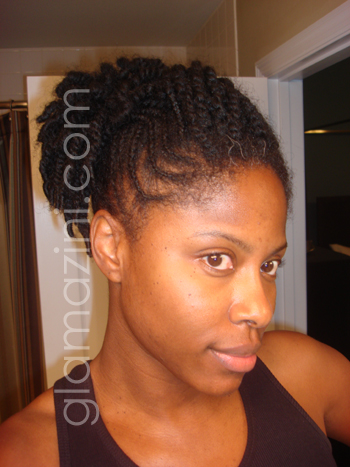 As you can see, the edges were totally shot and dusty 

.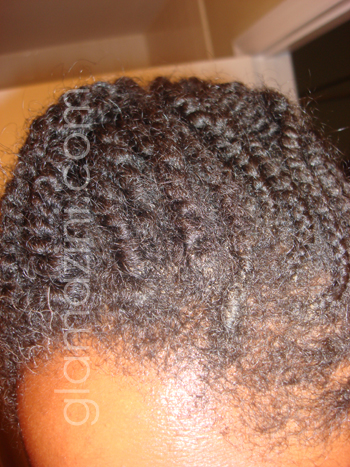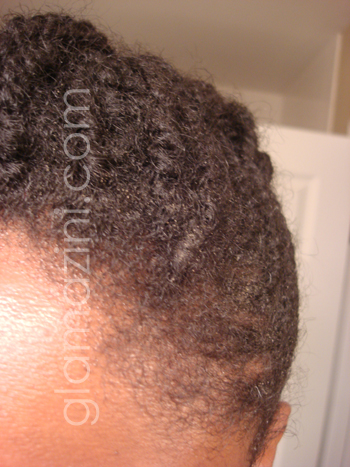 I was planning to "dry wash" it first (I made that term up … I think

 ), meaning I was going to put shampoo on the roots, mildly scrub, let that sit for a second, then get into the shower and add water to the mix.  The thought process behind this is the detergents can begin to lift the dirt from my scalp before the water gets in there … uh yeah, something like that

 .
I planned on using this hotel shampoo and conditioner: Portico Spa Clarifying with White Ginger Extract.  It worked extremely well and smelled amazing!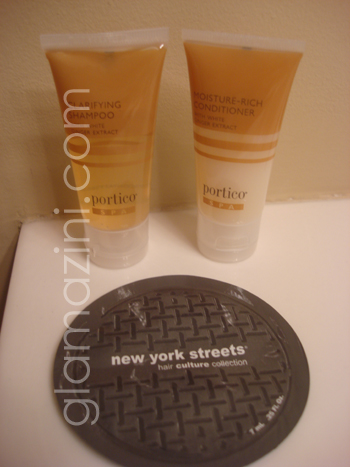 I also used one of the New York Streets Liquid Shine that I grabbed at my zumba studio.  I totally thought this little packet would not be enough for all my hair but I was so wrong!  It worked well and I even had some left over to put in Adima's new braids.  I wasn't a huge fan of the scent but Adima liked the smell so go figure.
Alright here we go: I started with entirely dry hair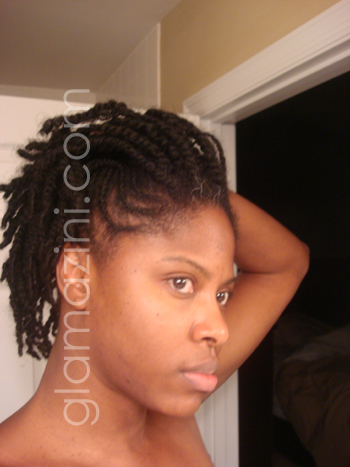 They were sticking up in the air because I'd had them in a ponytail for days.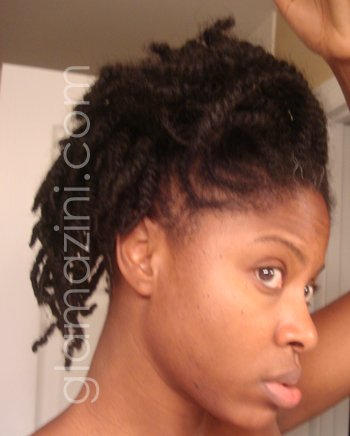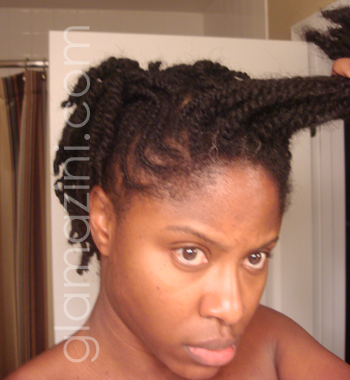 I put the shampoo straight out of the bottle onto the roots of my braids and twists.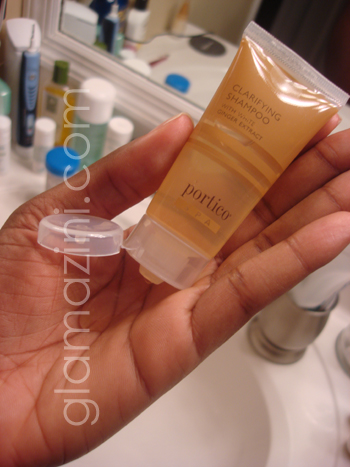 You can't see it well here but my whole scalp is covered with shampoo.  I took the pads of my fingers and gently massaged the roots to lift dirt and oils.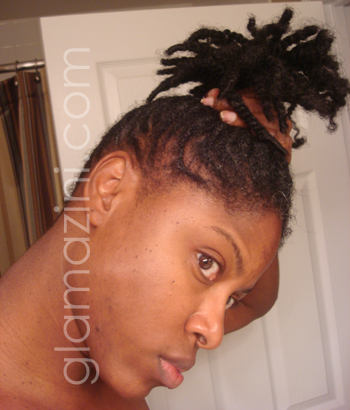 Here's a better shot of me walking around with suds in my hair.  I had not added water at this point, just shampoo on the scalp.  I kept it like this for a few minutes (15 max) then got into the shower to wash and rinse.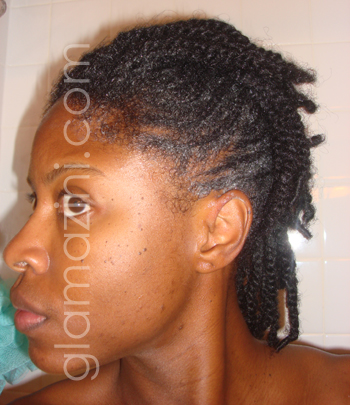 YAY shower pictures!!  The water looks so cool!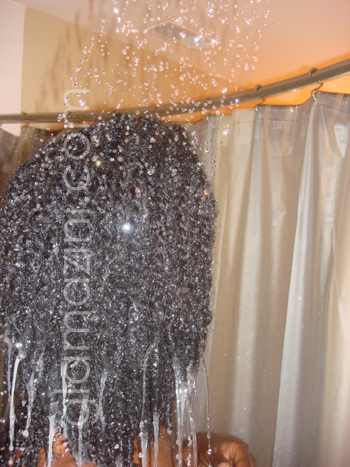 I rinsed super well, sectioning my hair with my hands and letting the water run though it.  I did add a little bit of diluted castile soap when I got into the shower to wash, then rinsed, conditioned, and rinsed rinsed rinsed again.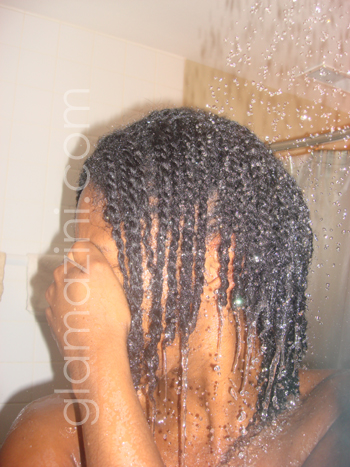 Once out of the shower I tossed on my Turbie Twist like so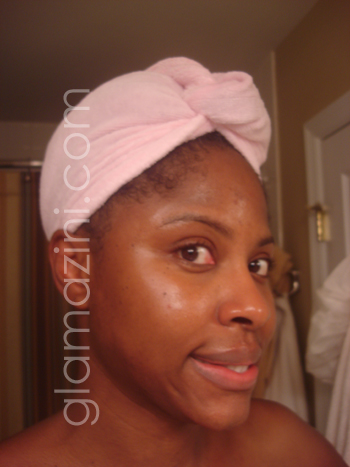 And eventually this is what I was left with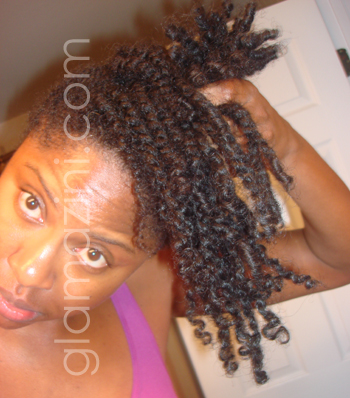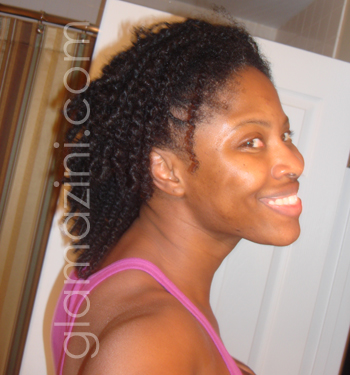 My hair felt great, soft and clean, exactly what I wanted.  This is my hair with no product.  I already have great sheen as it is but I'm still adding the liquid shine product to try it out.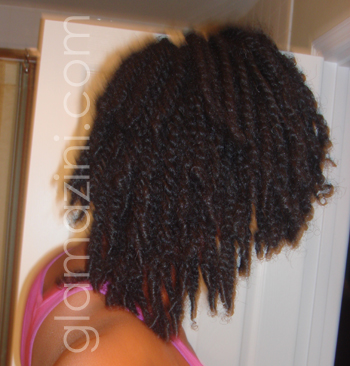 Next I tossed in some biosilk, shea butter mix, and liquid shine.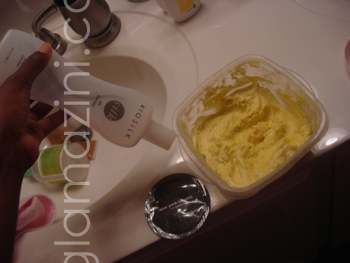 Then I tired the edges down with cotton bandanas (one on the back like so)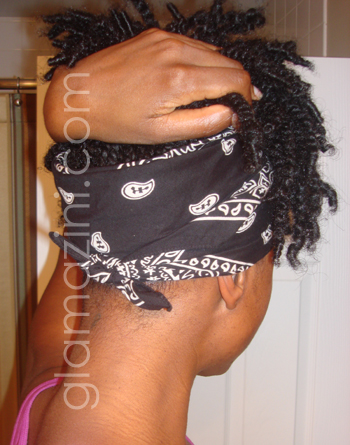 And another one on the front like so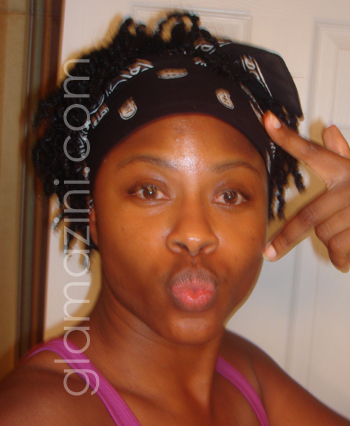 I plan on wearing my twisthawk to church the next day so stay tuned for pictures!
Life, Liberty, & The Pursuit of Nappyness