After 2.5 weeks it was past time to wash the weave hair. 

.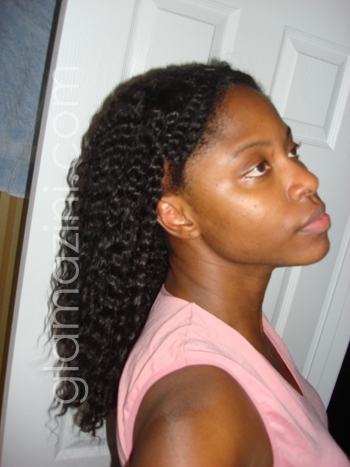 It was holding up well, some tangles on the bottom near my neck but otherwise all good.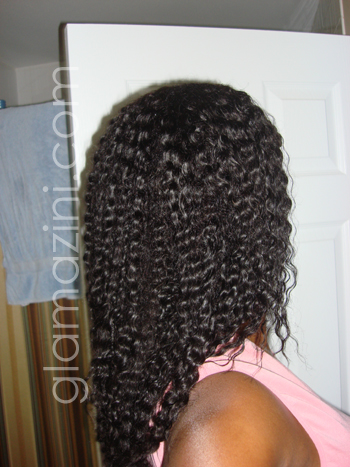 I did not plan to wash my actual hair (I'd do that later)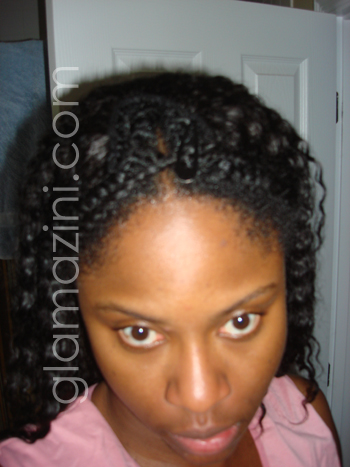 Several spots were starting to mat together like this.  I figured the best thing to do would be to detangle just like I detangle my own natural hair.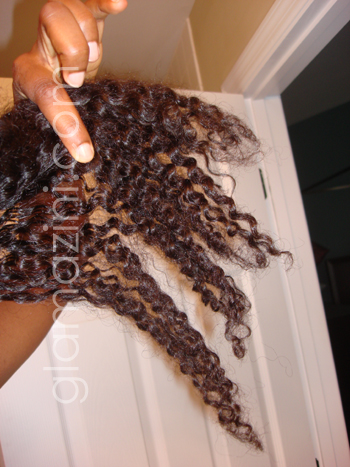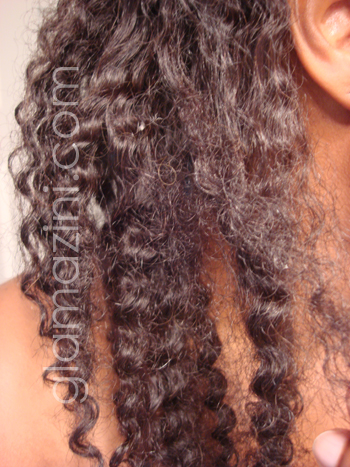 The weave hair is prone to being super dry if you don't keep up on it, so I decided to deep condition with Castor Oil and conditioner mixed.  Castor is a heavier oil, so I thought it would work great.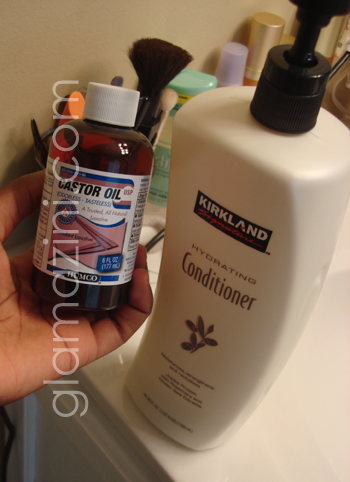 I sectioned my hair and added the mixture to each section.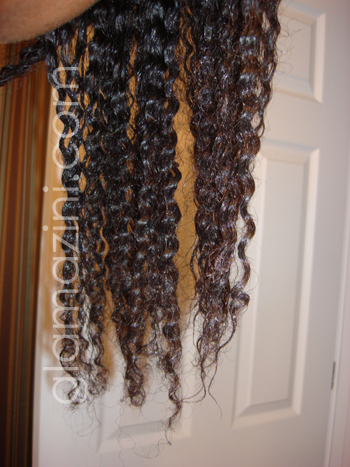 Once done with each section I looked like this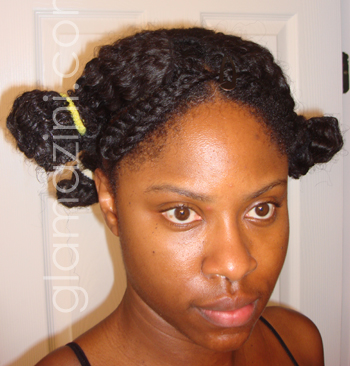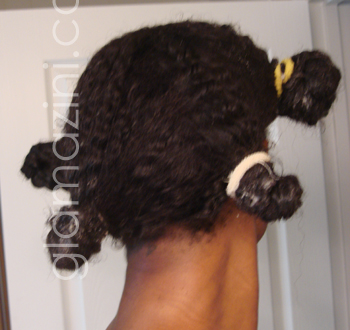 I covered with a plastic bag (use a conditioner cap if you have one) and went about my daily chores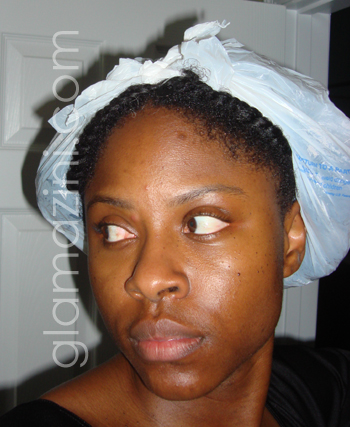 Before detangling, I "dry" washed each section with castile soap in the sink.  Meaning I added the castile soap on top of the conditioner and gently washed each section, focusing only on the weave hair.  No clue why I did this…my thought was that detangling directly in the shower would rip the weave hair off the track, so I was trying to start the process and clean off some of the conditioner before I got into the water.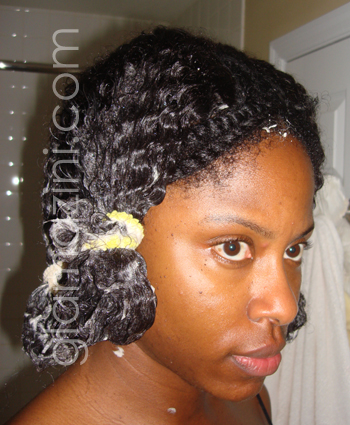 Then I detangled still outside the shower with my: Denman brush, detangling pick and the end of my rat-tailed comb.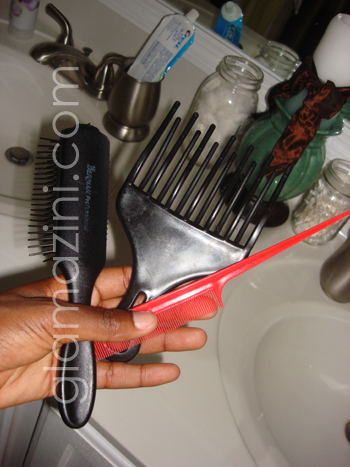 And this is what the sink looked like afterward!  Not much hair loss considering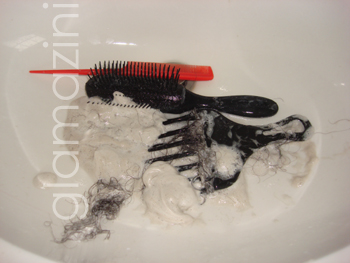 Stay tuned, I'll be right back with more photos of the end product.
Thanks for visiting!!!!!

Life, Liberty, & The Pursuit of Nappyness 

    ~ ini