Alright, as promised, the triquel to the Weavology cliffhanger has been posted next

. Sorry about the delay. (yes there's a post that goes in between these two…when I move the pix to my lappy I'll post 102)
In September 2007, I surprised my mommy w/ a 4-day cruise for her 60th birthday!!!
At this point I had wet the weave hair and it curled up nicely. Unfortunately I was not that good @ blending the front (later learned I didn't need to leave that much of my own hair out) AND once I got to Florida the humidity had a field day w/ my hair texture versus the weave texture.
Here we are doing the muster (life jacket) drill.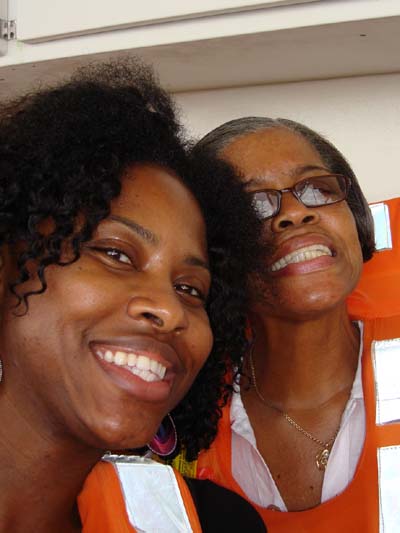 Royal Caribbean's Majesty of the Seas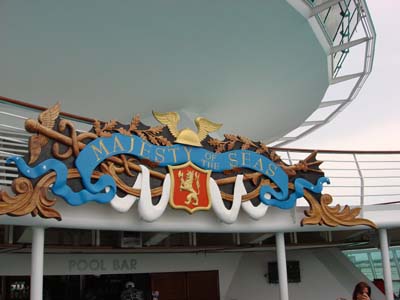 Me in our (tiny) room after arriving!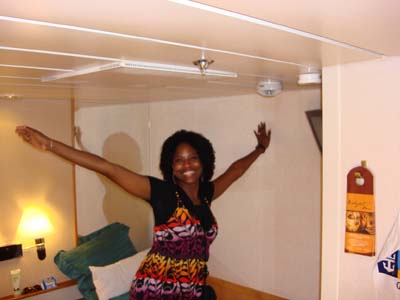 The atrium of the ship.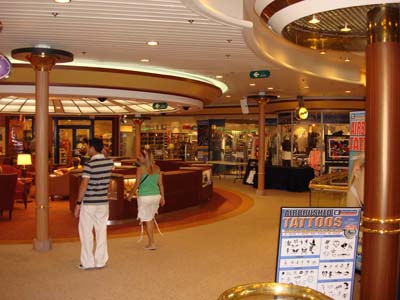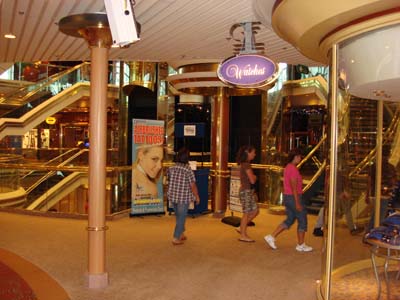 The theater.
Note: I like long cruise, rooms with balconies and larger ships. My mother likes the total opposite, hence this tiny ship, 4-night cruise and matchbox interior cabin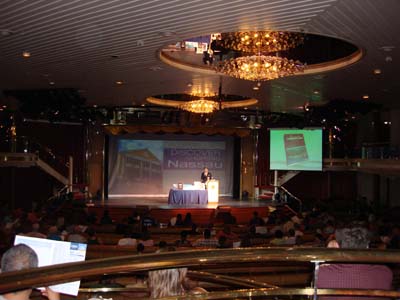 Mommy in the Bahamas (Nassau)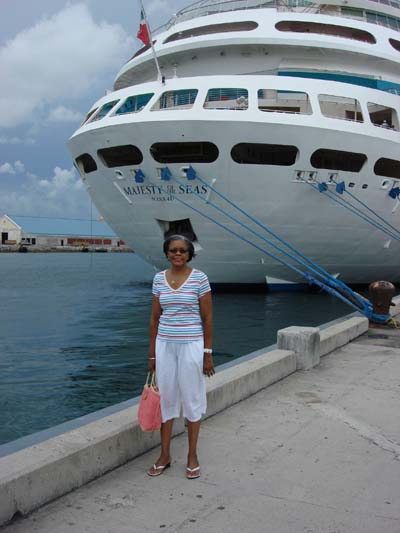 Pretty much our entire day it POURED!!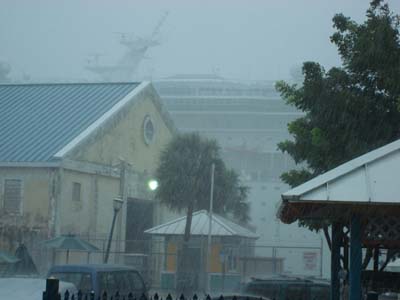 Mommy after dinner on her birthday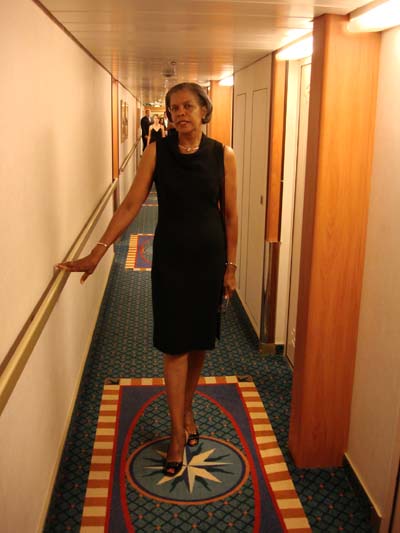 Tell me the girl ain't sharp?!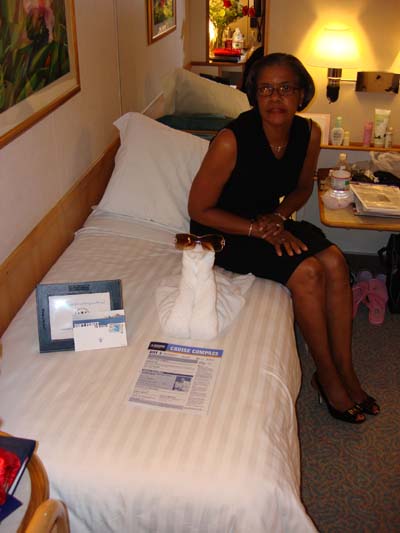 Me after din din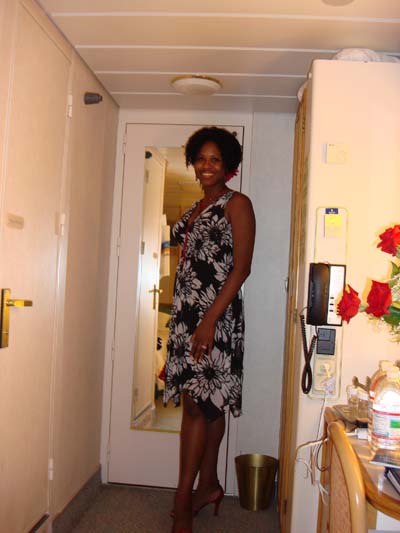 I'd gotten better @ the blending (flash makes it look worse than it was)
but the humidity was still an issue. Every night I would flattwist my hair in the front
then in the AM I would take it down and blend.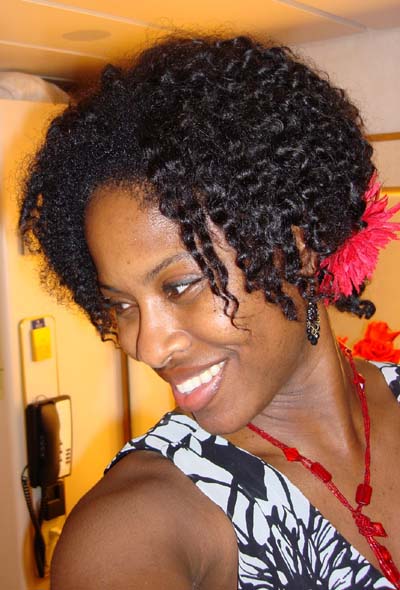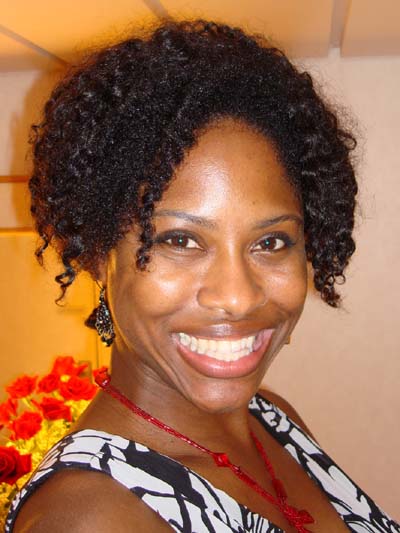 A shot of our room w/ me standing in the hall taking the photo!

Like I said, it was a matchbox…mommy said "boy you gotta love each other to stay in this one"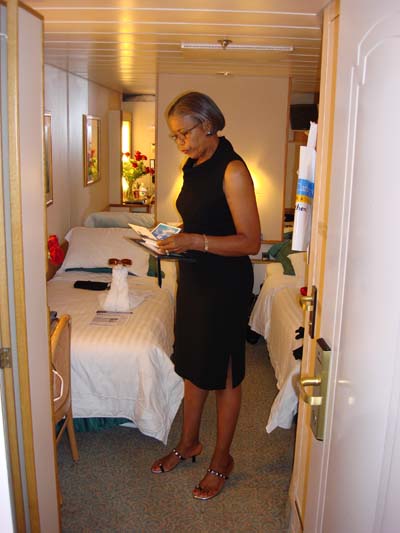 Beautiful artwork on the ship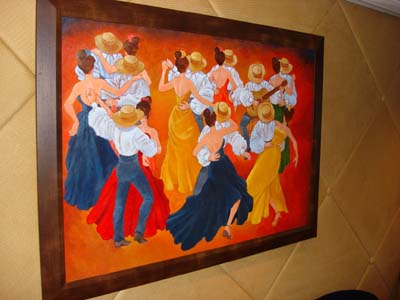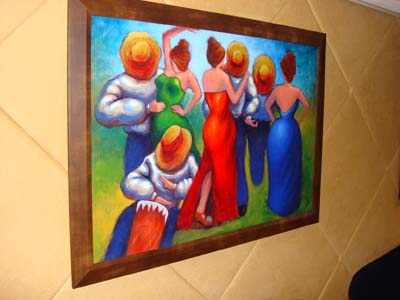 Mommy on the beach in Cococay w/ our ship on the horizon.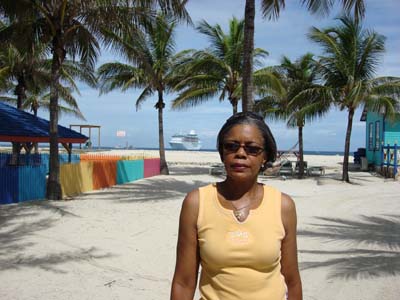 Me letting the wind blow.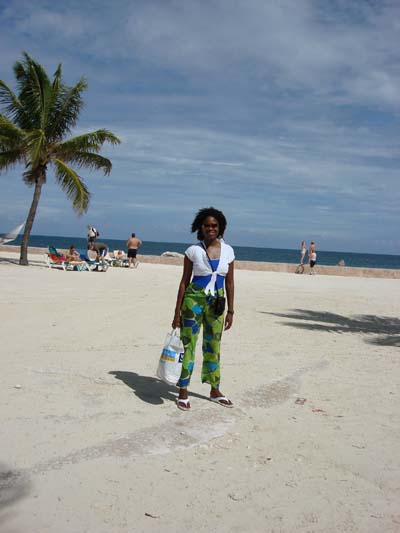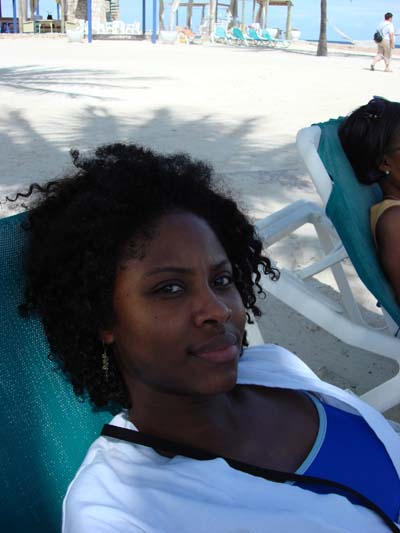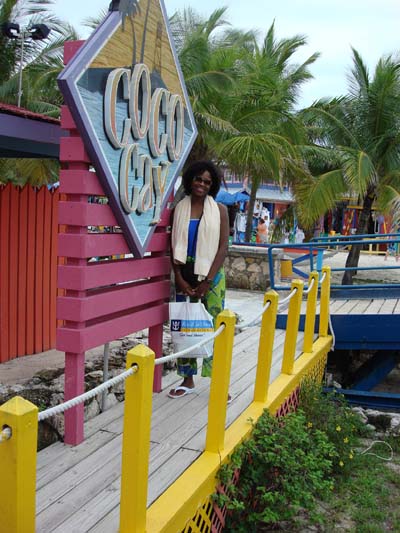 My dad got her these flowers. They got prettier and prettier as the cruise went on.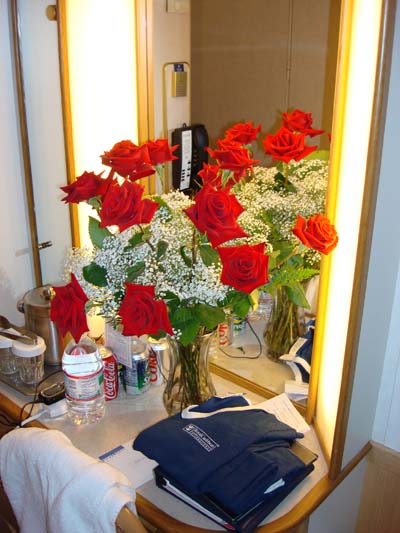 So I swam then washed my hair. That was a mess/mistake.

It never really
went back to the original fluffiness, got stringy and tangled in the back. ugh.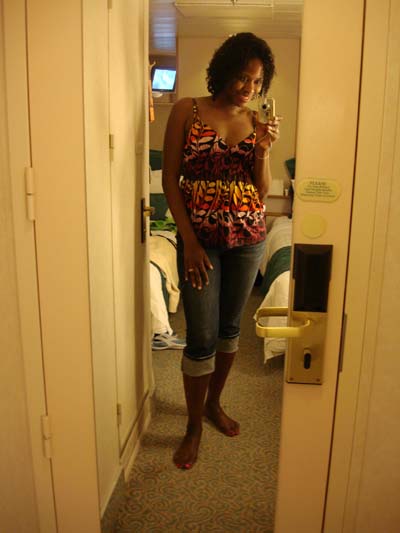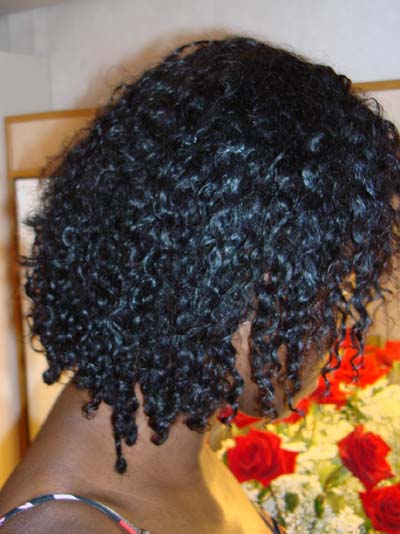 See the flattwist?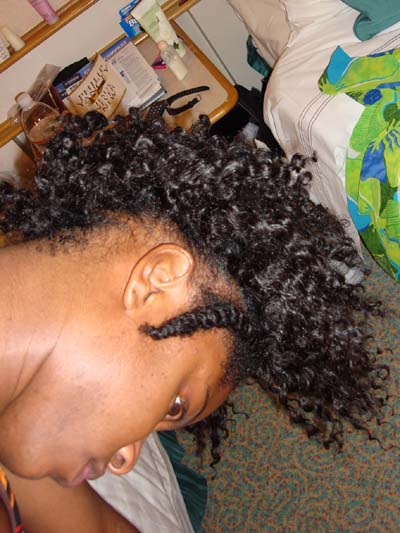 By the end of the cruise blending was not even working. I just gave up and let it do what it do.
These people don't know me!!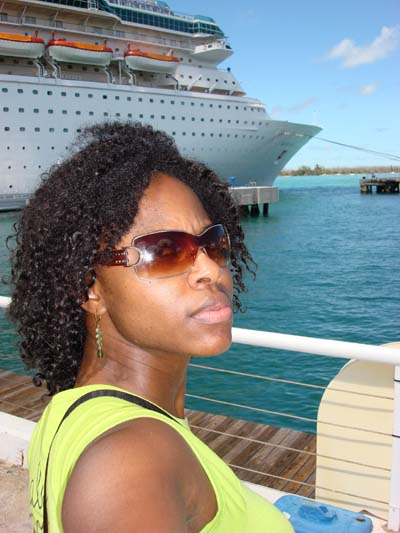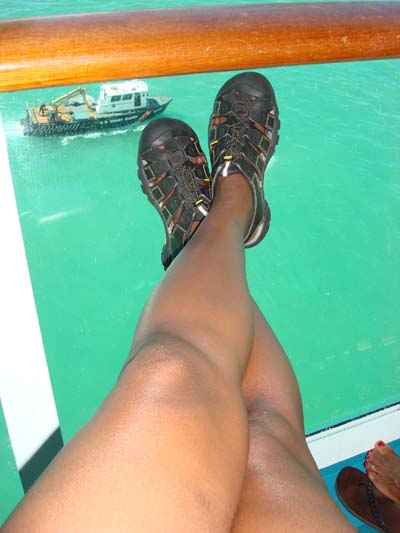 Day before it ended in 1 of my favorite tee shirts (I don't think company makes them any longer

)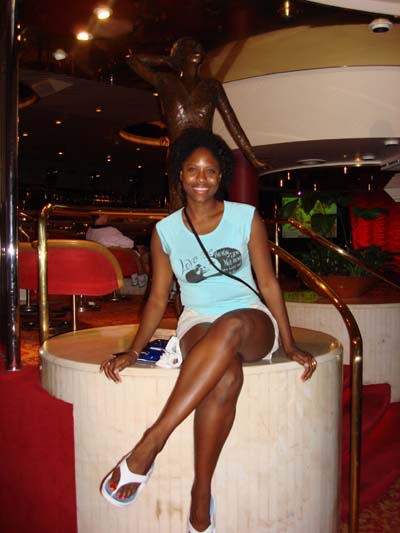 Farewell show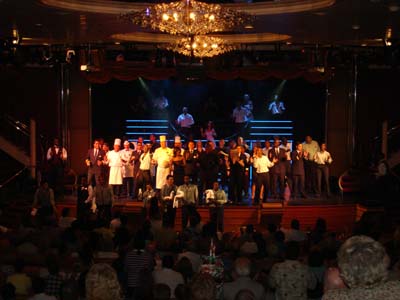 Pool deck @ night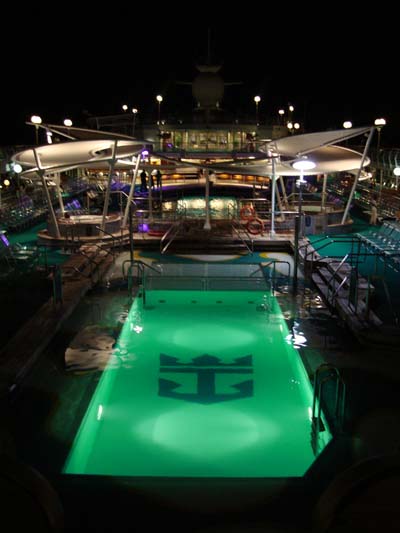 So there you have it, this weave was NOT my favorite, although in upcoming photos you'll see I got the hang of it round the last week. I would definitely not use this hair again and have since done 2 more weaves (which I'll post shortly).
Thanks for visiting,
Luv ya'll

~ ini