My 1st weave ever.

Ok not my first first

… I had a horrible sew-in experience years ago, hated it and took it down after a few days (no pictures that I know of).
But hubby & I surprised my mommy with a cruise for her 60th birthday and I decided to try out this weave where no one knew me

.  I figured if I was a hot mess I could take it down after the cruise and no one would be the wiser.
Here I am w/ my girl Keesha hooking me up.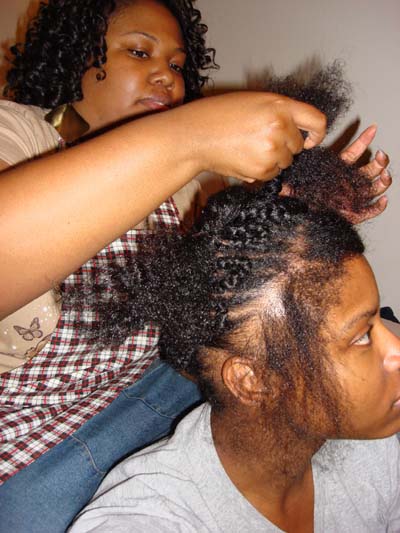 Cornrows in a circle around my head starting at the nape of my neck and going up ina zigzag to what I affectionately calle "the fraggle".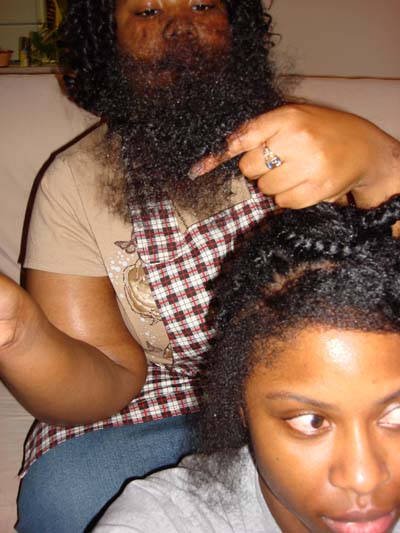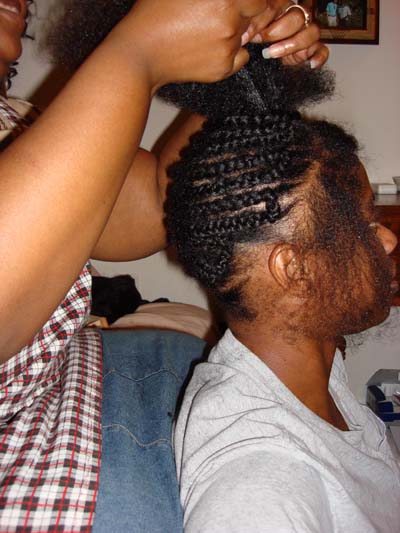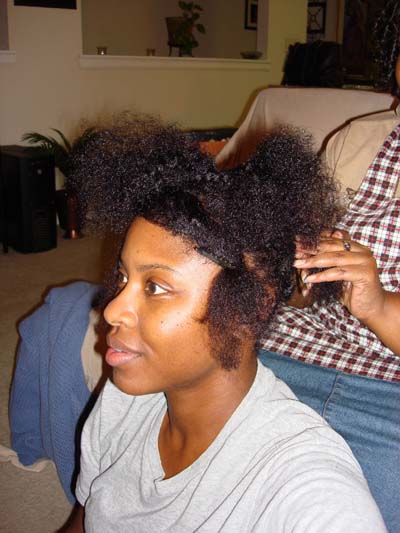 And here she goes adding the hair by sewing it onto the cornrows.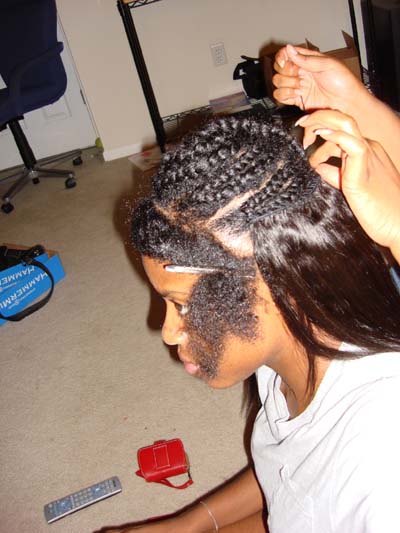 Now before you pass out wondering why the hair is STRAIGHT?!


This is what it is supposed to look like when you wet it: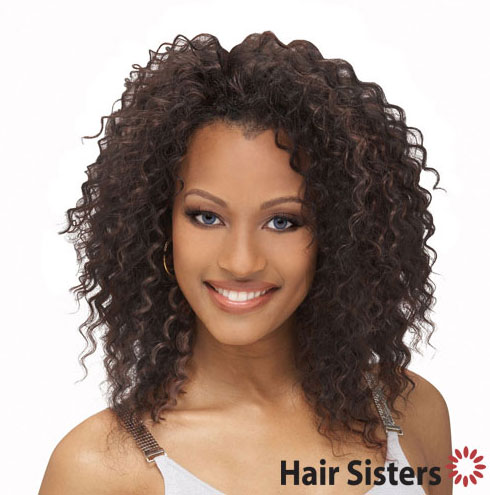 PREMIUM NOW INDIAN HUMAN HAIR WEAVE WET CURLY
purchased from HairSisters.com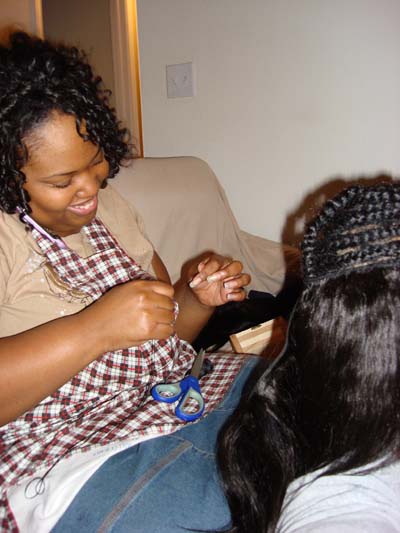 I had her leave the front totally out. No CLUE how I'm gonna blend it.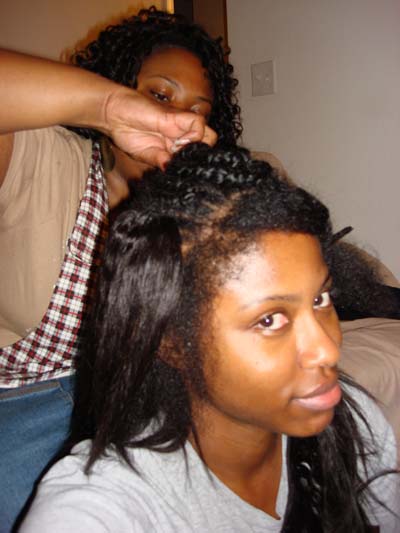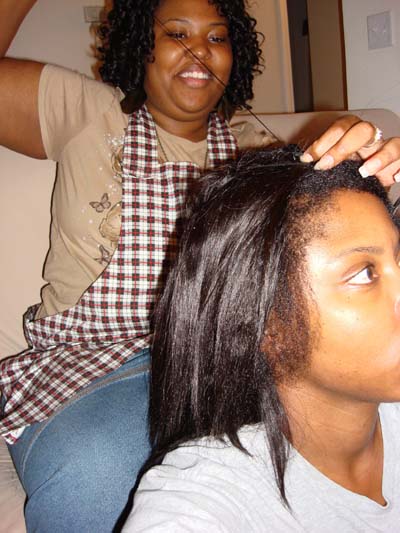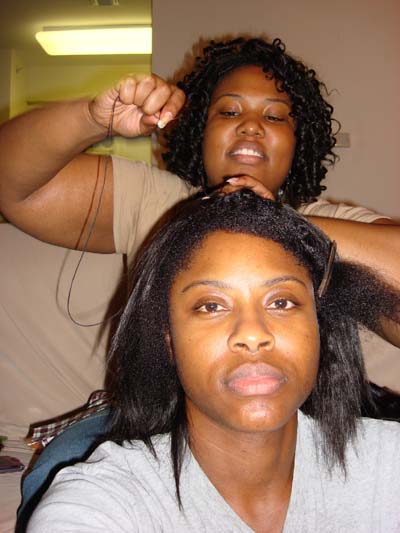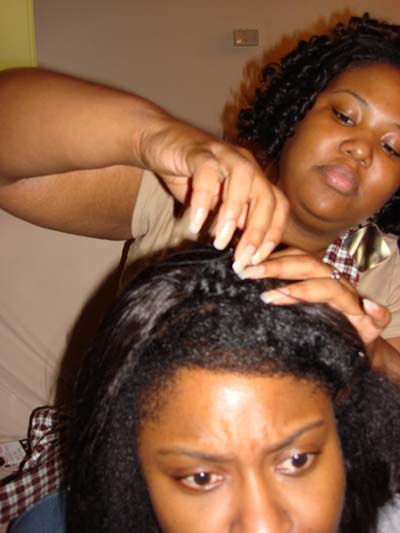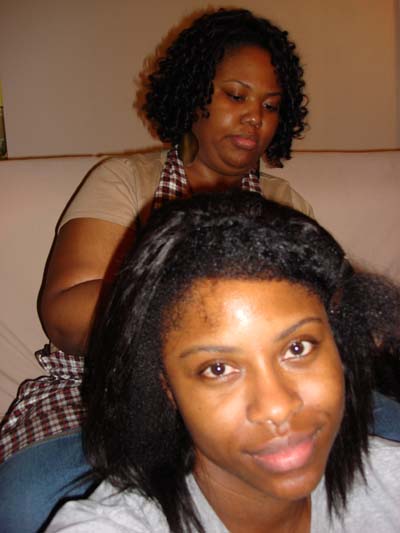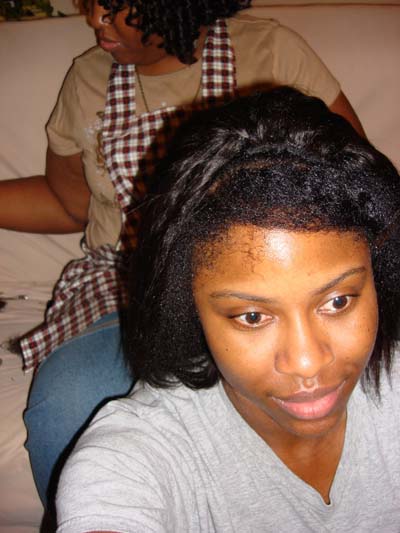 This is me after she was done.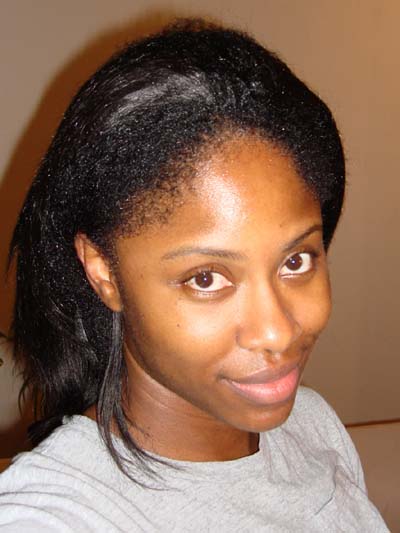 See that look on my face? It partially translates to WTF O_O.
@ this point I did not have a clue what I was gonna do with this stuff, no ide what it looked like when you wet it besides the photo on the website AND i had to finish packing boxes in my apartment so we could finish moving into out house the next day.

Stay tuned for more posts on what happened

Luv ya'll *mwah*

~ ini
eta:  see what happened Weavology 103