The next night I palm rolled the twists on the edges of my hair (front and back) with water and castor oil. I put the front on soft bendy rollers (shown) and the back in a bun (so it could bend).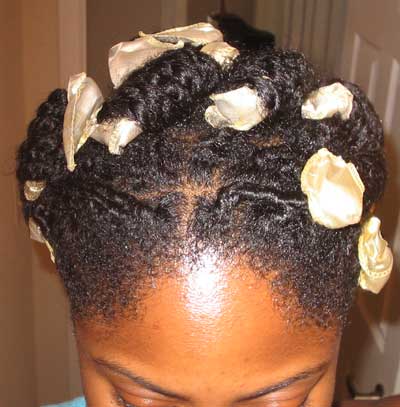 I would've palmrolled all the twists but I got home at midnight and needed to go to bed A.S.A.P.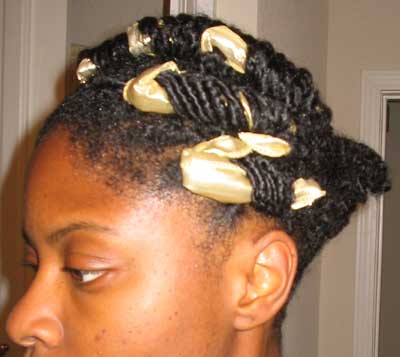 Notice the bottom twists are palmrolled also and then I just stuck them all in a bun.