I have a wedding this Saturday and am trying to put my hair in a formal style as a test. I started with a frenchroll in the back then pinned up the side shown here.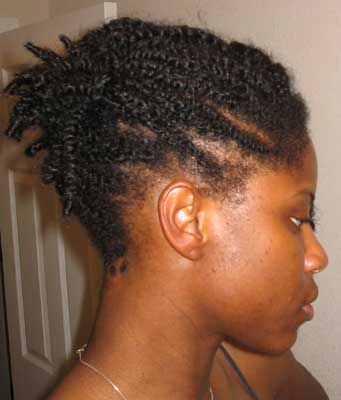 I'm gonna do the frenchroll in the back neater and tuck the ends in with bobby pins.
You see my kitchen is growing back. I don't play with it that much if I wear the twists down.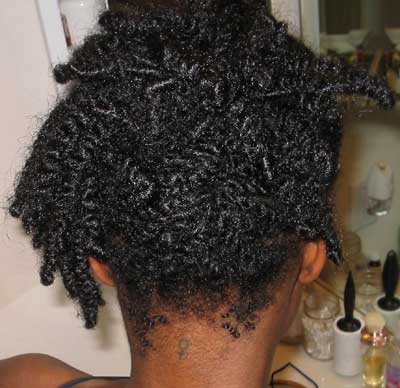 So this is how I'm thinking of doing the front, kinda over to the side. If I can find some rollers I'll roll the front. If not I'm gonna use paper bag rollers (das ole skool

).
Stay tuned ya'll…I'll take pictures of the real deal and let you see how it turned out.