Happy Monday beautiful people. How was that weekend of yours? Mine went well, I got out of the house more than usual so I feel like a new Ini (note to self, get out house more).
Here's this week's weekly update video. Enjoyeth:
Watch the brow threading video: #331 • I Said Ouch
The barber's Facebook page is facebook.com/thefadespecialist & new shop address is 6823 Manchester Blvd, St. Louis MO 63143.
Quarter Plate looks like this: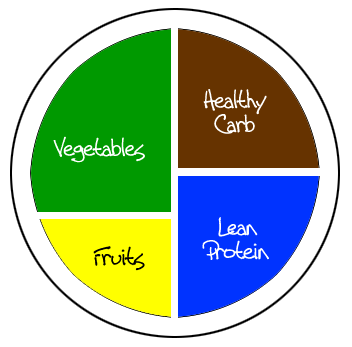 & yes I made that myself, you likey? *heh*
There are a gajillion videos on how to make kale chips on YouTube … here's and example close to what I do except in my oven 12.5 minutes tops (edges should be browning), and I spray on my olive oil with a Misto. Here's a simple recipe on AllRecipes.com that I've used.  You can season as you'd like, I find that sea salt is just fine for me and hubby.
The wig is Human Hair (HH) Finger Roll by It's A Cap Weave (It's a Wig). I'll be posting a review shortly (already recorded it).
You can get my earrings from the Sunday clip from PurposebyDesign4u.com.
What you know about that Bugs Bunny Barber of Seville? LOL!
Have a good one y'all!
Are you still living that all-day-Saturday-in-the-salon life?!  If so how?!!