I wore my hair pulled back in a low bun on Friday and Saturday AM, and finally had time to wet the entire thing Saturday afternoon.  
I admit, it was not looking it's best when I took it out of the bun.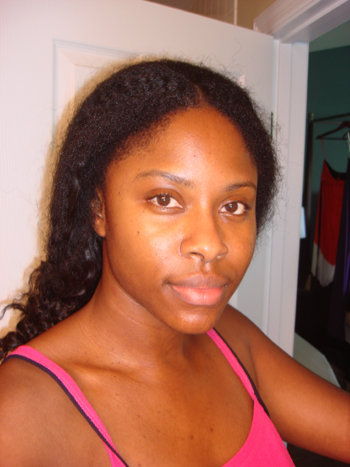 Funny thing is I don't think anyone even noticed I had a weave 'cause it just looked like a lot of hair pulled back into a bun..like I usually have (remember the color difference is not as pronounced sans flash).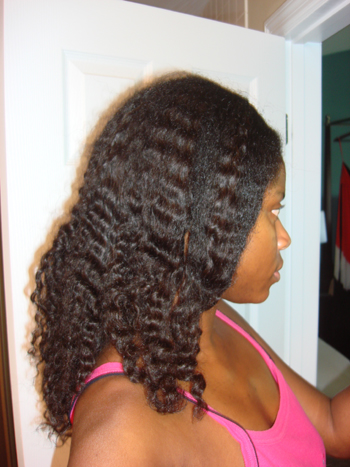 At this point I was worried (as usual

 ) that I'd made a grave hair error (as usual

 ) and would not be able to get this hair to my liking and look like a hot mess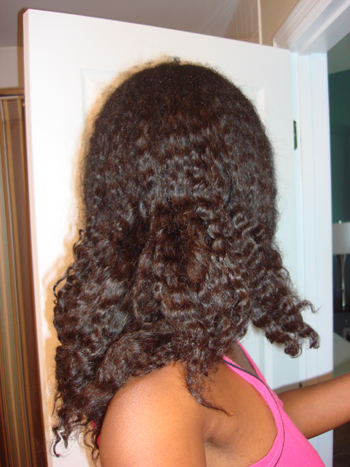 Another shot of my part that I still have no clue how to blend.  I think I'll flat twist it down since that will give me a similar wave pattern I hope.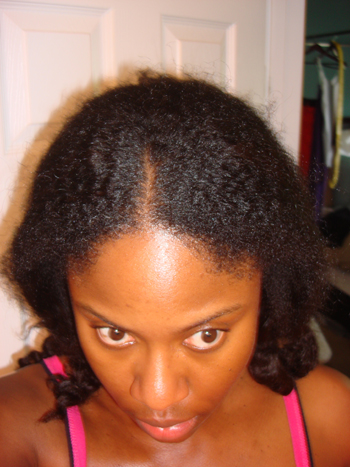 So here's a shot of my weaker/thinner side of hair separated from the weave.  I had a huge 'bout of stress months back and my temples began to break off. 

  They are growing back in but you can totally see it here with a patch MISSING!!!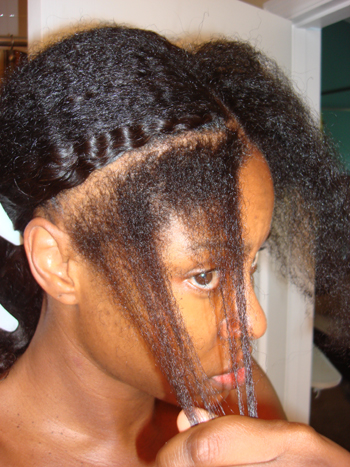 Here's a shot of the top of my hair prior to doing anything.  If I were into straighter weaves it would be easy to stretch this section then press it or something ('cause this top texture is more resiliant and wavy) … but now I have to get it to wave up…so I'm gonna twist it and pray since it likes to go limp.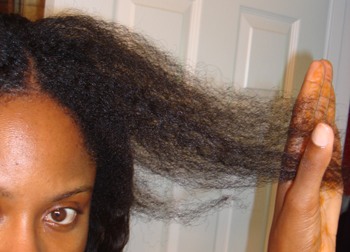 Flat twist #1. See my gray hairs in the front? I love that they are showing 'cause it makes it more belieavable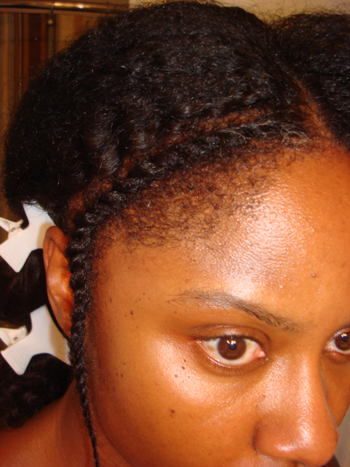 The other side is longer and stronger as usual, but see the temple…waa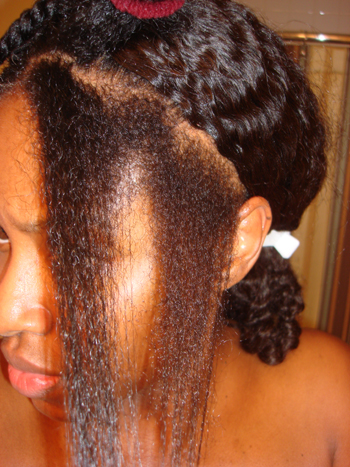 Another shot of the temple…it takes a miracle for hair to stay there…if I sneeze to hard it falls out, guess it just likes being short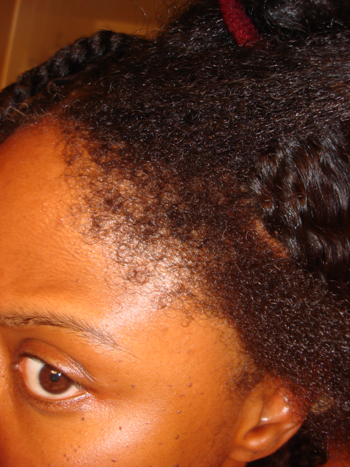 I am so confused @ this point, not sure what I'm about to do or if this will work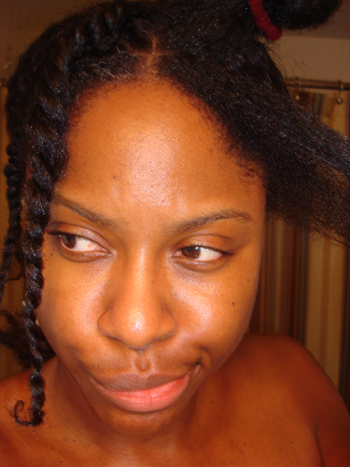 Oh, lemme toss in a length shot…I'm back to being able to straighten my arm over my head…so a tad shorter than my wedding hair!  And I have no plans on cutting this year (trimming maybe but no cutting) so this should be interesting indeed.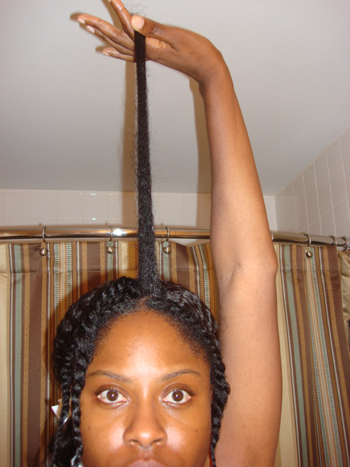 I tried to flat twist the top portions going back but it didn't work well…uh….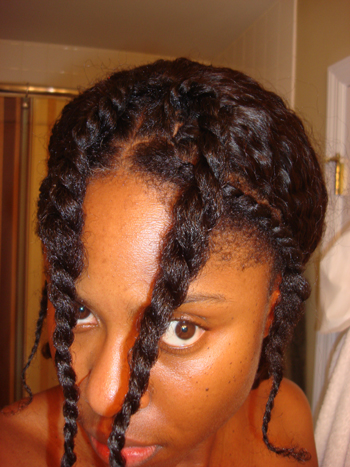 A better shot.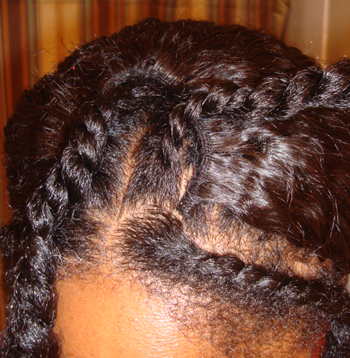 Next I kneeled over the tub and wet the weave hair entirely (at least tried to)…I also splashed my twists a bit so they could be damp.
Here's the results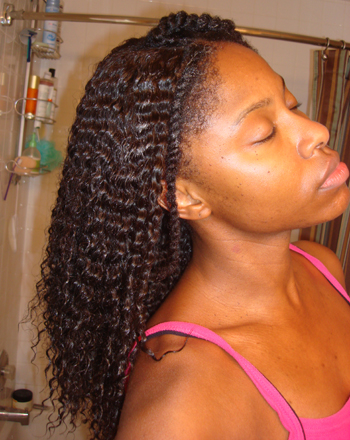 The back…ooh, it started to get pretty!!!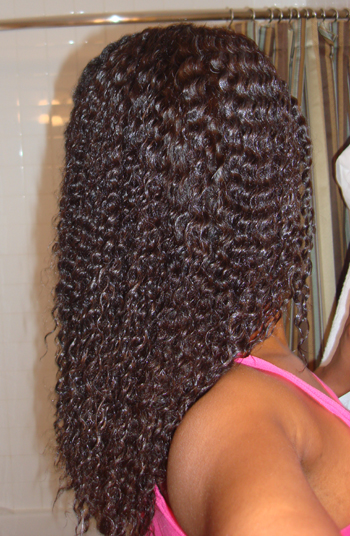 Next I grabbed my blowdryer and difusser (that I'm using for the 1st time 

  )…I add some castor oil to the weave hair, then Beyond The Zone Noodle Head (that I haven't even used on my real hair

 ) and got to blow drying upside down scrunching the hair with my fingers and pushing upward with the diffusser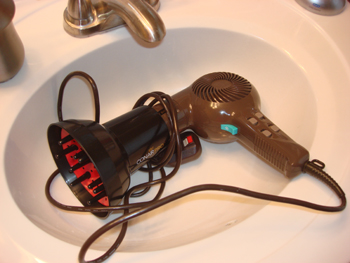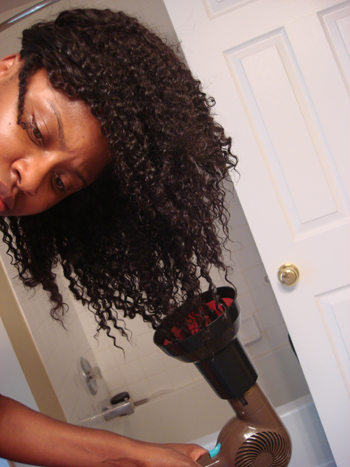 I then removed the difusser and blowdried my twists the best I could, although I was crunched for time and knew they were not totally dry.
Here's the results…not totally dry (my twists or the weave) but it'll have to do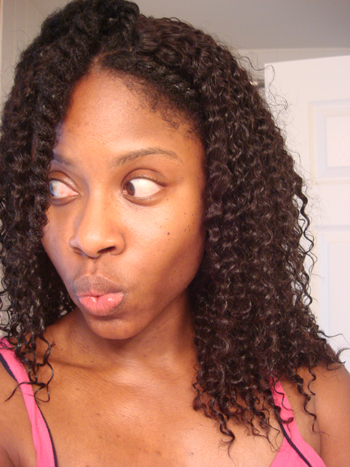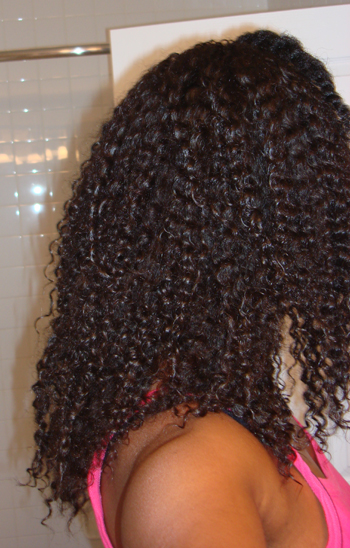 I then took down the twists…not bad but not great either

 , still damp and barely holding a wave pattern…ugh.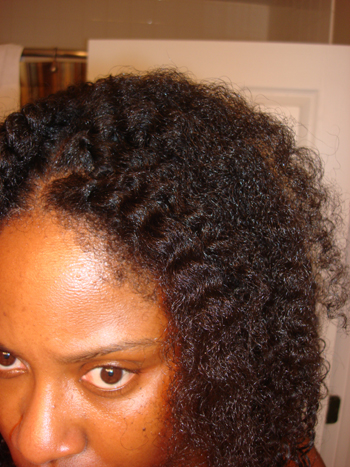 Oh well  … I had to go hear my nephew flex the golden pipes in the St. Louis Children's Choir so I had to make do. 
I clipped the front back and kept it moving.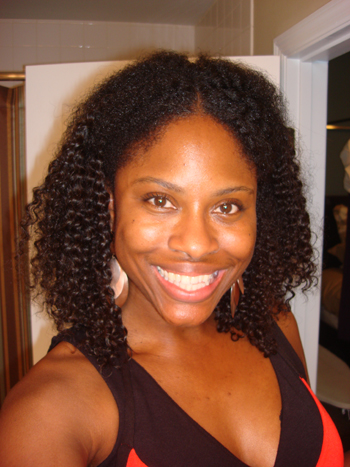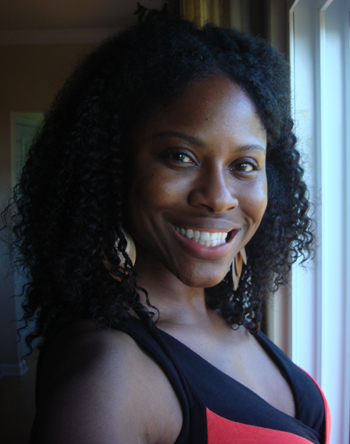 Once again, this is a better attempt but not exactly what I had in mind. The weave hair is expanding by the minute as it dries (which I so love 

 ) but my hair isn't blended well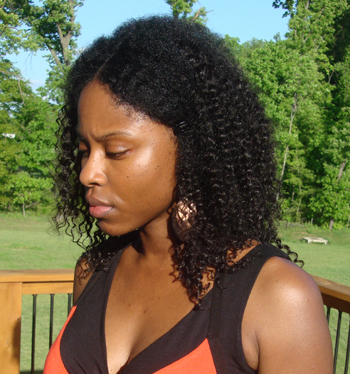 I'm tall…maybe no one can even see up there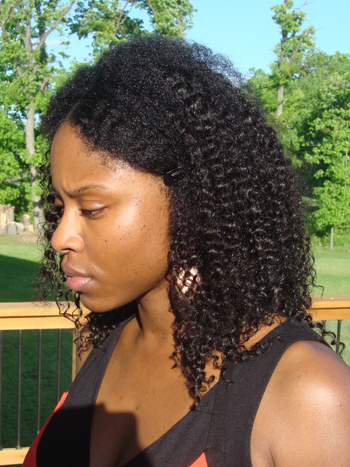 The back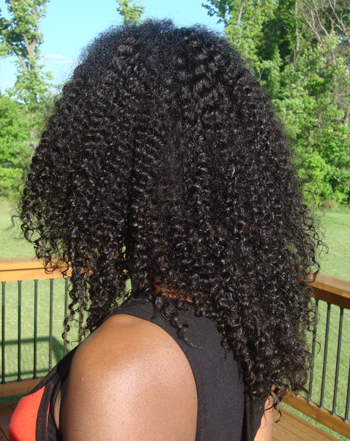 &#
0160;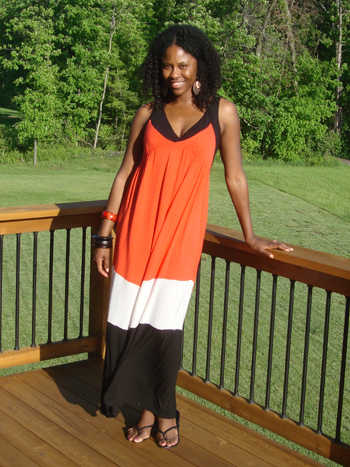 Fast forward to that night.
I decided to only do 2 flat twists instead of 4, basically starting @ the top of my head and coming down and around the corner to the front like so , on dampened hair of course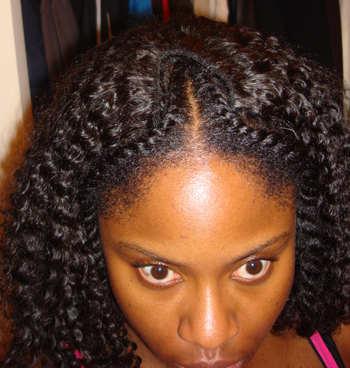 This should be better since I plan on sleeping on it so it'll have time to dry entirely.
Stay tuned for more!!!

Life, Liberty, & The Pursuit of Nappyness 

   ~ ini