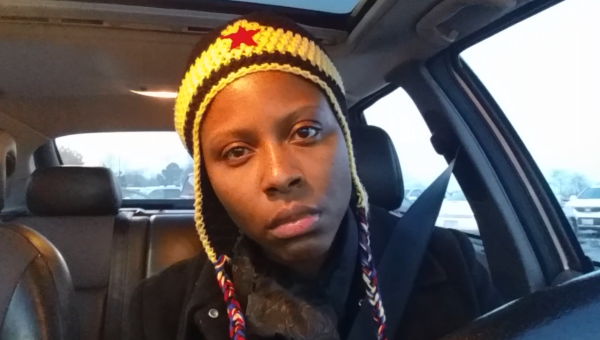 S

torytime.

I'd just left my mailbox store and a guy at the counter decided he had the right to question my facial expressions. This happens to me often enough to be annoying, and I decided to jump on and make a video about it.

It was 20-something degrees outside that day. I was cold. Sometimes yo girl just don't feel like grinning while walking around, it's not my natural face. You can thank my momma for that. Sometimes yo girl is having a bad day. Sometimes yo girl just came from dropping off a 40-lb child at school and heaving a 20-lb wheelchair to boot. Sometimes yo girl is wearing a jacked up glove with the thumb missing!!!!!! (watch the video, it will make sense).

Don't get me wrong … I'm a big smiler! Dare I say an "over-smiler"? So much so my friends and family have hit me with descriptors like "Colgate Smile" and "The Bubbly One". I once asked my dad what he liked about me and on that list was "You have an amazing smile!" … but dagnabit
my neutral face is just not a smiling face.
What if I don't feel like smiling? I don't walk up to you and tell you to smile? (not you you reading the post … figurative you … you know what I mean). Why do you (mostly men and older women) feel you can govern other people's facial expressions? Why. Shoo fly!
Anyhoodles, check out the video to see me in full vent immediately after said interaction:

Watch the video directly on YouTube.
Does this happen to you? Do you have "Resting B Face"?