Wig season was finally over and it was time to take down the cornrowed braid base underneath.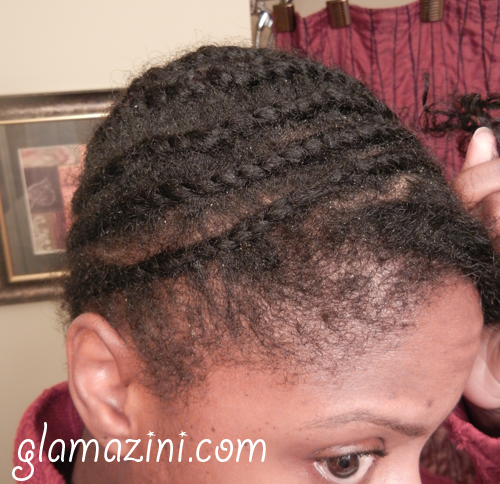 image: glamazini
As you can see it was DUSTY!   


    I'm not ashamed to post these pictures either because it's the truth of what was happening under the wigs from just 2 weeks of having my hair braided like this.  I assume (as with all my photos) these will help somebody.

I had only been washing the front part of my hair (that was not braided) every few days, so the braided part was pretty neglected except for my nightly misting with water and leave in conditioner.
This shot shows how the end of the continuous cornrow that wrapped around my head was sewn down with weave thread.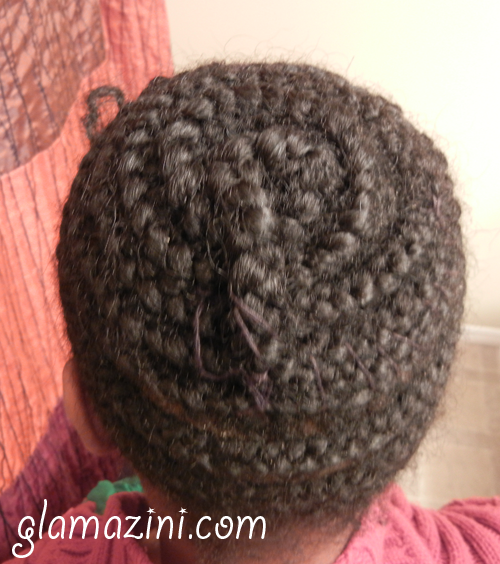 image: glamazini
I love this method of wearing wigs because my hair is SO long and my head in addition is SO big that it's practically the only way I can wear wigs now.  Also it gives the combs in the wigs something to anchor to.  The draw back of this method is you HAVE to wear a wig. I like to keep my hair like this for 2 weeks then remove.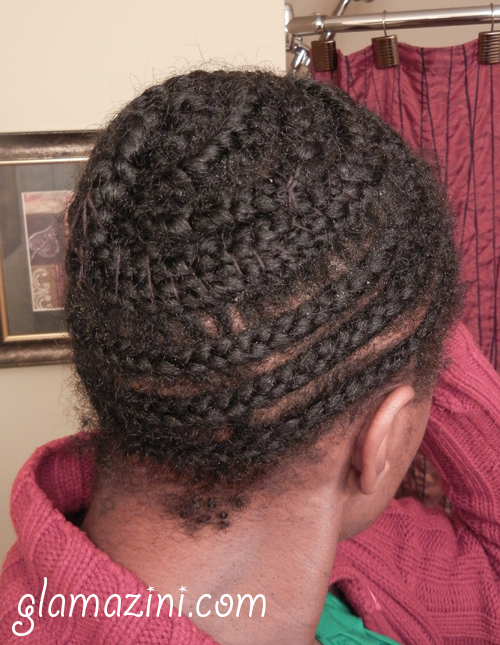 image: glamazini
Great shots of my length after hubby took out the weave thread.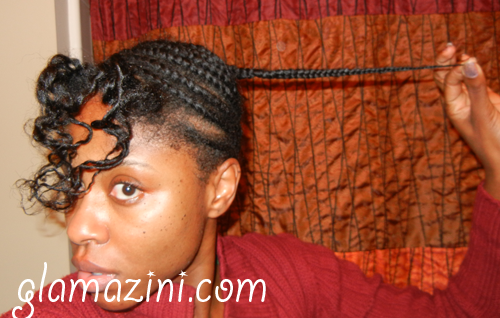 image: glamazini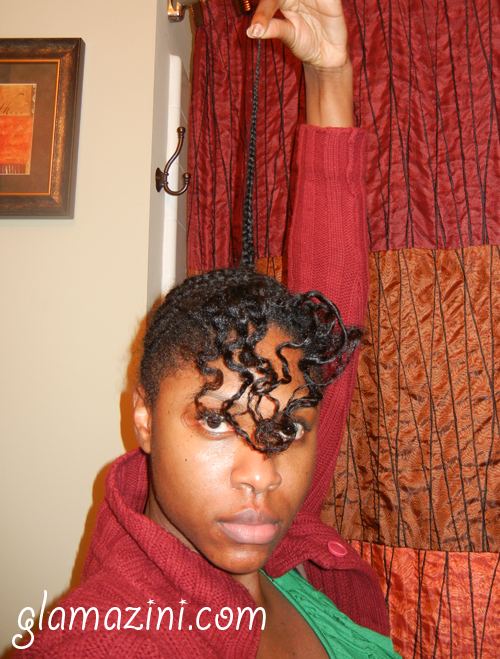 image: glamazini
Stay tuned. 

Life, Liberty & The Pursuit of Nappyness,