I'm back with a quick post about how I washed my Malibu Twist wig a couple weeks ago (11/19). I'd never washed a wig before because I'd never worn any wig for such a long time (this one for a month). I figured I could wash it like I wash my hair (even though it's synthetic

) and if I ruined it I could buy a new one since it was under $20

I lay it flat (on it's side) in the clean sink and ran warm water on top of it. I added diluted castile soap and let it soak like so: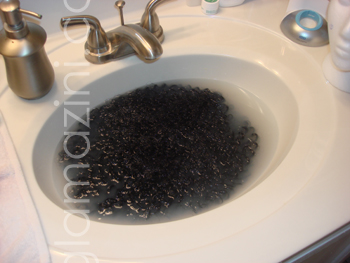 After a few hours of soaking, I gently sloshed it back and forth in the water in the direction of the hair (as to not cause tangles), then I thought I'd done it enough I emptied the sink then since the wig under running water (started in the sink but realized tub faucet was easier).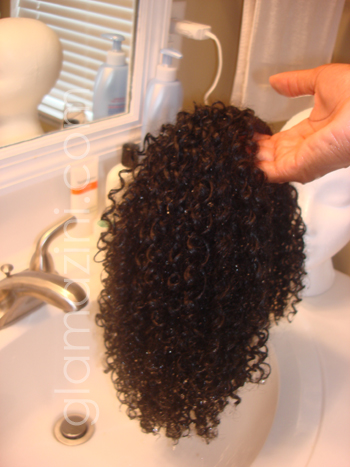 Then in an "Ah ha!" moment I just hung it to dry on the same faucet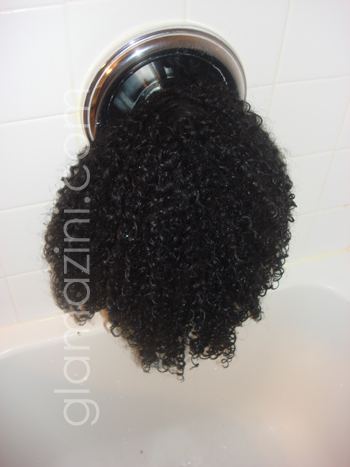 One last shot, here's the styrafoam head I stored my wigs on as I wore them. Now that Malibu Twist is dry it's back in the bag and in a drawer, and the wig head it in the top of my closet. Another cool thing that happened it the wig dried way less shiney so it looks even more natural now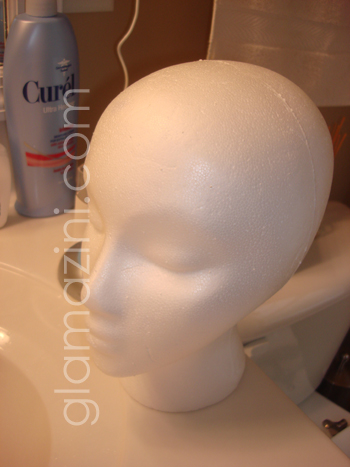 Thanks for visiting!!

Life, Liberty, & The Pursuit of Nappyness