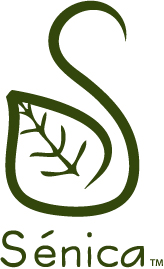 It's giveaway time once more Glam Fam, and this time it's a $20 giftcard to SenicaNaturals.com (the maker of my beloved Senk Conditioner) that's up for grabs!

• • • • •
To learn more about Sénica visit:
SenicaNaturals.com
Facebook.com/SenicaNaturals
Twitter.com/SenicaNaturals
Youtube.com/SenicaNaturals
and tell them Glamazini sent you.
Use the coupon code  GLAMFAM to receive 15% OFF your purchase. Expires 12/15/11. Restrictions apply.
• • • • •
• Give Away Rules •
a.Visit Senicanaturals.com/senicastore and leave a comment on this blog post telling me which Sénica product you would like to try.
b.You MUST be 18 or older
c. You MUST also leave your email address in the field provided (no need to also type it in the post, just in the email field).
d. Enter as many times as you please, just make sure each entry is different.
Failure to follow these rules will result in a new winner being chosen.
• Deadline •
Tuesday, November 1, 2011 at 11:59:59 p.m. CST.
• Winner Selection •
The winner will be selected by Roshini (that's me). I will contact you at the email address provided when you posted your comment.  The prize will be provided via physical card mailed or coupon code emailed.  By entering you are agreeing to provide me with your mailing address if applicable.
Good Luck! 🙂
Until next time Glam Fam I wish you
Life, Liberty & The Pursuit of Nappyness,

@Glamazini | facebook.com/IamGlamazini | youtube.com/Glamazini | Google+
~~~~~~
Disclosure: The prize for this giveaway will be provided by SenicaNaturals.com.  For more information about the Glamazini.com disclosure policy, click here.