Yup, you read right…I'm in search of some wigs to wear this winter. 


  The plan is to get my hair cornrowed down, leave the front out, and blend it into the wig.  I'll do that for a while over the winter as a protective style and for a change.
Yeah that's the ticket.

So w/o further adieu, here are some of my options:
Click photos to link to clairhair.com page
1. TRUE MATCH SYNTHETIC 3/4 WIG TM 162 – $20.99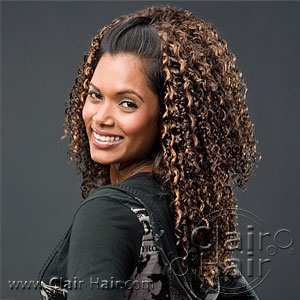 http://www.youtube.com/watch?v=4dX3e5anFGE
http://www.youtube.com/watch?v=0oMn2y3Xqp8
This one looks a mess in the photo BUT on youtube it looks really nice (if the curls are separated). It's a total front runner for my longer style.
2. SENSATIONNEL SYNTHETIC LACE WIG SOLANGE – $39.99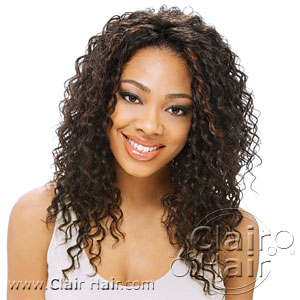 http://www.youtube.com/watch?v=QhglopwEysQ
This is a streeeeetttttch for me to blend my hair with, doubt I'll actually get it but it's cute…who knows.
3. TRUE MATCH SYNTHETIC 3/4 WIG TM 157 – $20.99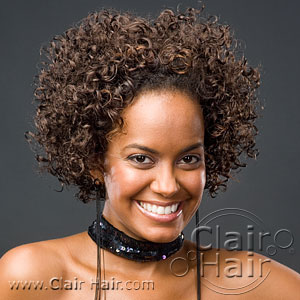 I want a shorter one, so this is an option. I think I could rod set the front and make this happen since the top front of my hair has a wavier texture

 …I think.
4. FREETRESS EQUAL SYNTHETIC LACE FRONT WIG TINA – $46.99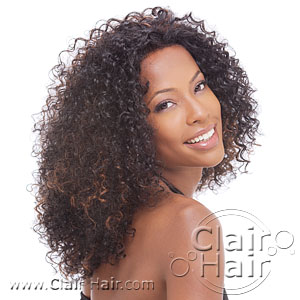 http://www.youtube.com/watch?v=pheFffSvEJk
Love it but on the youtube video it looks kinda long and huge. Think Chaka Khan

. Maybe I'll take it to Chi Chi and have her cut it??

5. TOKYO COLLECTION SYNTHETIC WIG TK-104 (LACE MONO TOP) – $25.19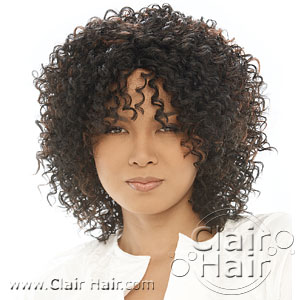 Love it but Clairhair.com doesn't have it in 1 or 1B. FAIL!

 I'll look around see what I find.
6. 100 % HUMAN HAIR WIG HALREM 125 HJ-214 – $59.39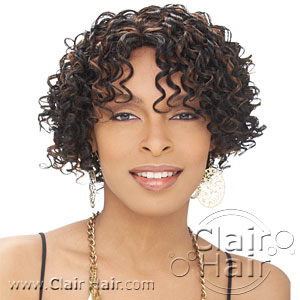 This is another choice for the short wig. I think if I separate the curls on this one it'll be cute! I hope…yikes!
7. GLANCE SYNTHETIC COCKTAIL WIG TROPICAL SPICE – $17.99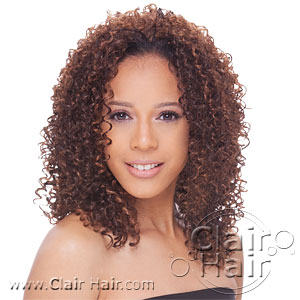 http://www.youtube.com/watch?v=wu4Uho09SlY
Cute and cheap and i would totally blend myown hair ith this by flattwisting or using small rods.
edited to add:  Click here for a HORRIBLE review on youtube Be warned, there's cursing.
8. OUTRE SYNTHETIC HALF WIG QUICK WEAVE TAMMY – $17.99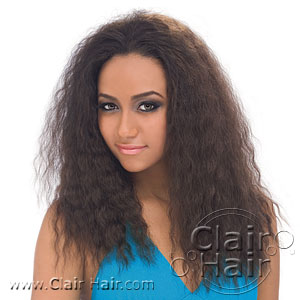 Yeah I did!

  This is growing on me (pun intended) more and more and I think I could pull it off with a blowdryer and prayer


 …besides, I need an alter ego for when hubby and I go on vacations.


Stay tuned lovelies!