OMG today is the day Jason* and Stephanie get married!!!!! WOW!!!!

Anyhoo, I got up this morning and put the back into a frenchroll as pictured here. I have a million bobbypins in that junk.
*Jason is Adima's older brother.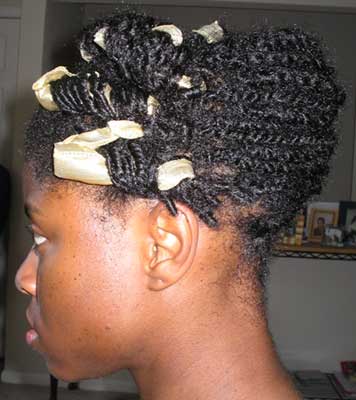 Not bad huh? I put even more pins in after this photoshoot.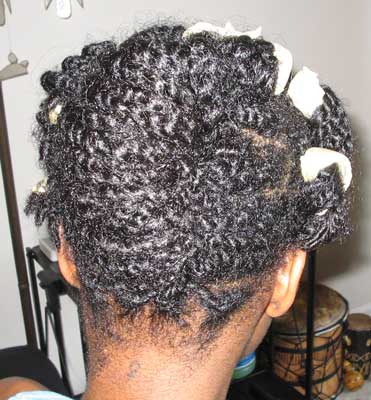 One more shot.
I tied the whole thing with a scarf then went to the reception hall to act as a shuttle for some of the bridal party.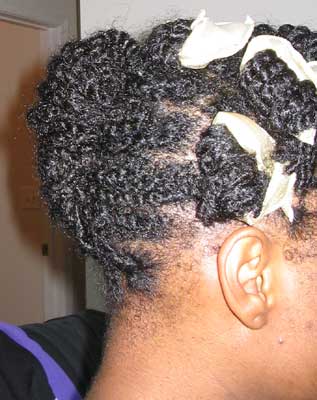 BAM!

Here I am right after the wedding in the parking lot of the church eating Ritz crackers and taking pictures in the car (you know, my typical Saturday afternoon

).
Anyhoo…this is what I ended up with and boy was I pleased! I pinned this side back with bobbypins.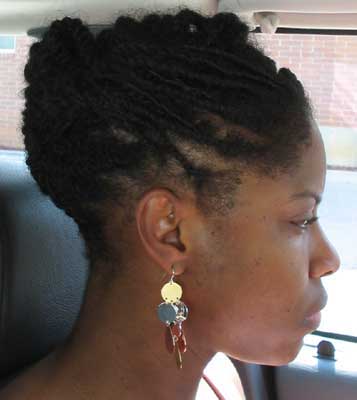 Another shot so you guys can see how it goes into the back. I just kinda rolled it on itself then pinned it down.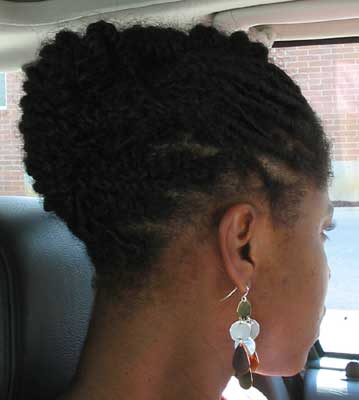 Now this was the shocking part right hya! Are ya'll seeing this???!!!!! OMG are you seeing what my hair looked like?!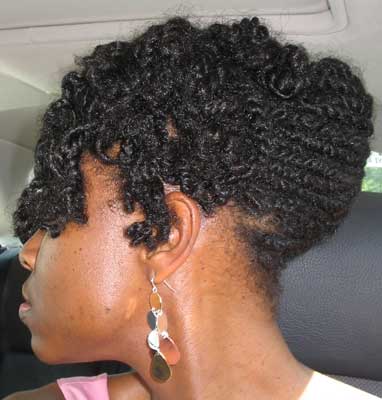 This was SO MUCH better than I imagined in my premlinary run thru.
Basically I aimed most of it to one side and then pinned some of the curls down so they would stay. That's about it. *yay*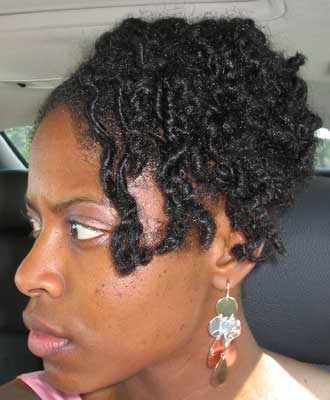 Thought ya'll would like to see an 'in action' shot so here I am at the reception (plus I wanted to share my snazzy duds with ya'll).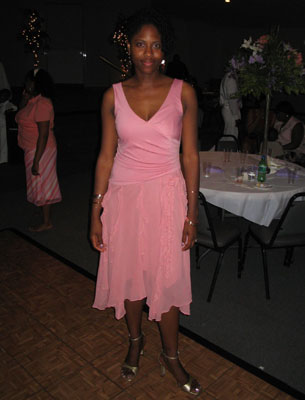 And speaking of 'snazzy duds' check out Mr. Adima

. He was the best man btw.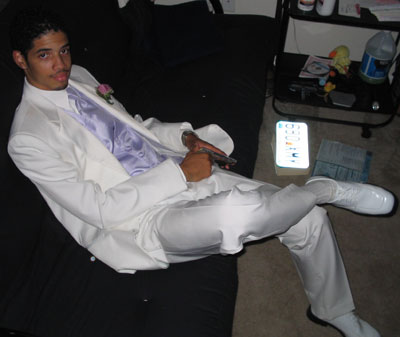 Oops

… almost forgot to tell ya'll that I did another set of coils on Adima for the wedding. Here they are

. I'm still not a pro but I get better/faster each time I do them.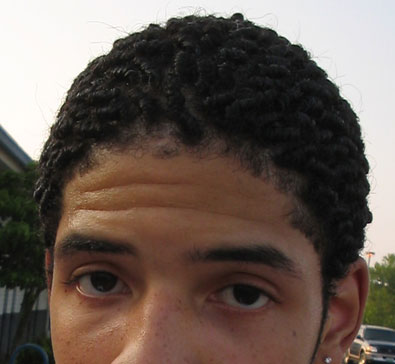 Well that's it for today ya'll.
Congratulations Jason and Stephanie!!!!!

Proverbs 18:22 ~ He who finds a wife finds what is good and receives favor from the LORD.