I'm back with more shots of me determined to rock this weave and make it work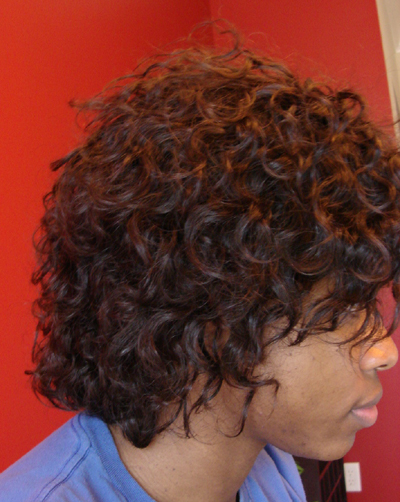 You know how I knew this weave was too straight?  It didn't tangle. 

  I remember a friend who wears straight weaves telling me her's don't tangle and I told her mine do in the back a lot because of the nature  of curly/nappy hair.  But this one, not a tangle in the bunch.  HMPH!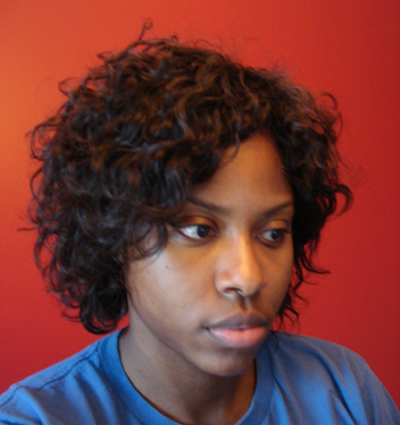 On my way to work one day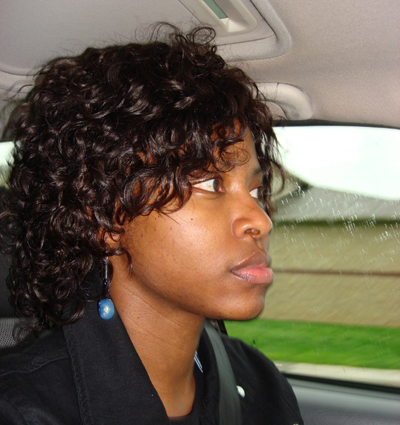 I stuck a flower in there but you can barely see it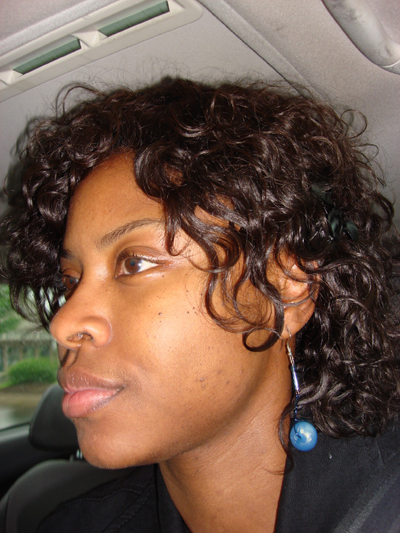 I was on my way to PF Changs here w/ my friends to celebrate my birthday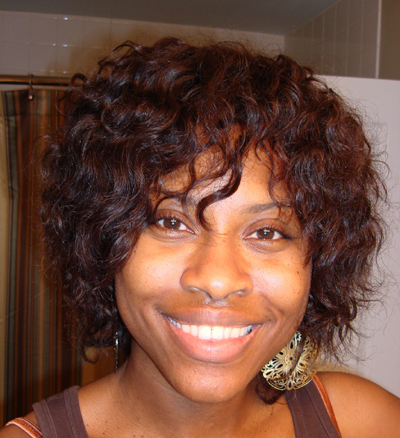 Before I left I decided to cut bangs with these shears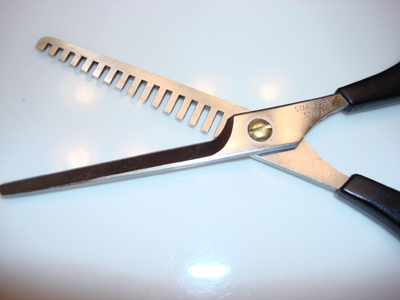 Before: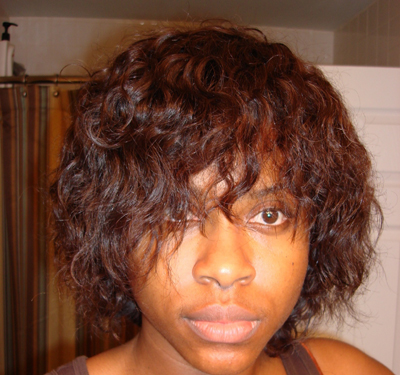 After…much better!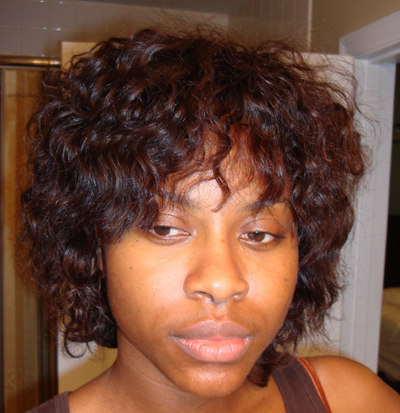 One day it was looking especially limp so I decided to toss in some curlers 1950s style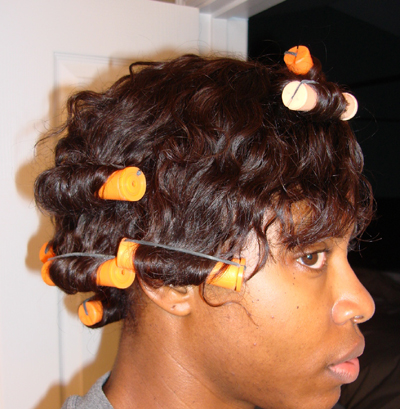 …I literally just slapped some curlers in with no rhyme or reason hoping it would help it fluff up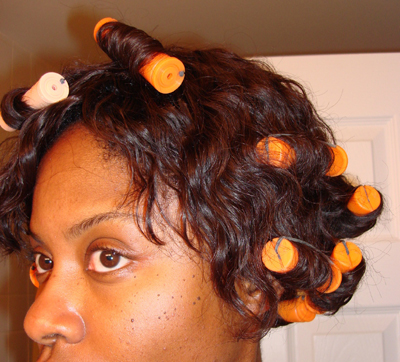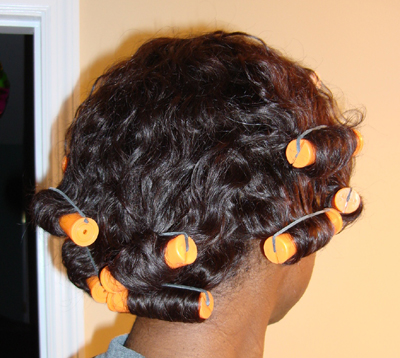 I took the curlers out the next day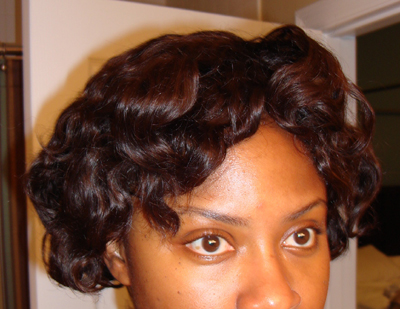 and here's what I got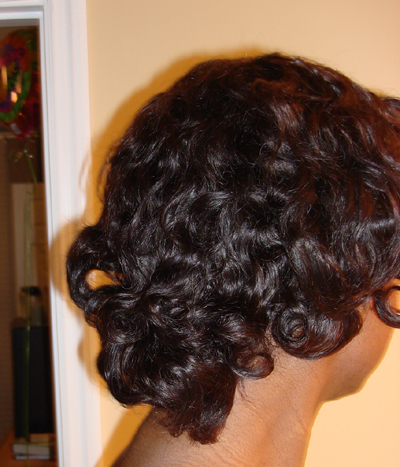 hmmm…this may work…I hope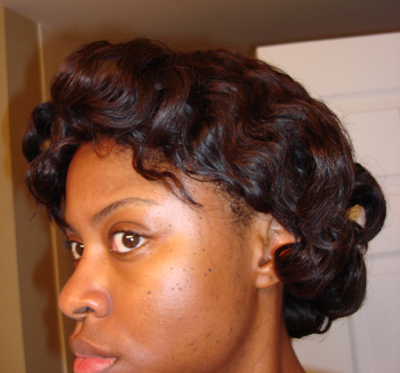 OMG!!!!!

 I look like Ringo!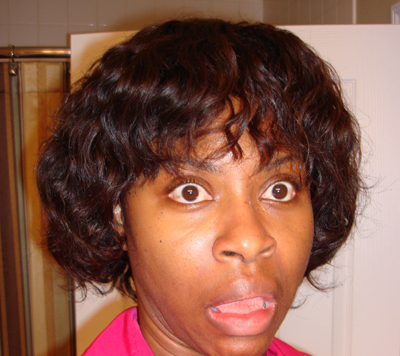 … I fluffed and prayed and hung upside down and fluffed and prayed some more and this is what I got.  See the look on my face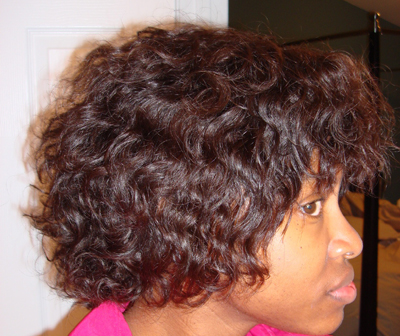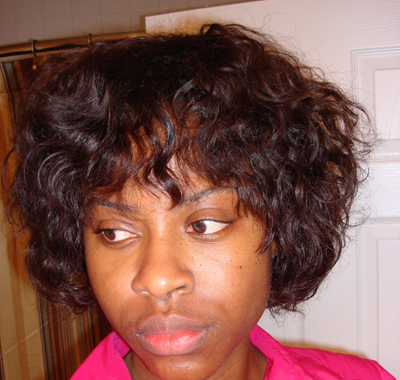 A few days later is was flat again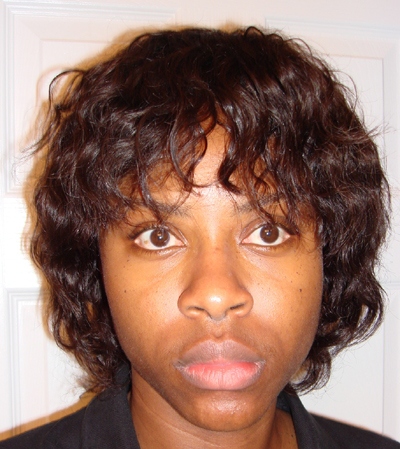 so I skipped the rollers and just fluffed and picked upside down with this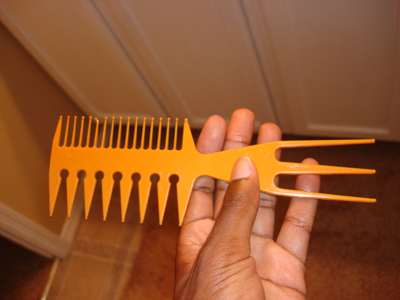 and got this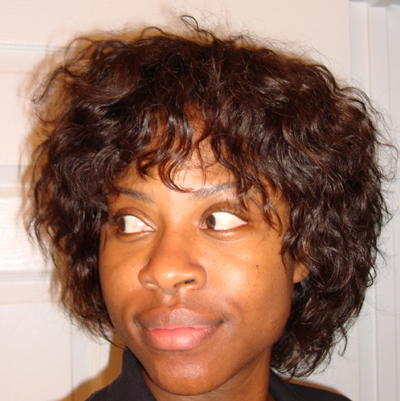 Stay tuned for 1 more haircut on this weave.
Thanks for visiting!!!!!

Life, Liberty, & The Pursuit of Nappyness 

    ~ ini