So last year I put up this video showing why I never do wash & goes. Then Taryn Guy put up this video on YouTube filmed at the Hair Rules Salon in New York that gave me hope. I waited until I had more hair and tried again … and well … watch the video.

Watch video directly on YouTube.
I tried. :/
Yeah that didn't work for me BUT some have said their hair responded well so feel free to try it out and let me know your results if you do.
Here's a closer look at my results: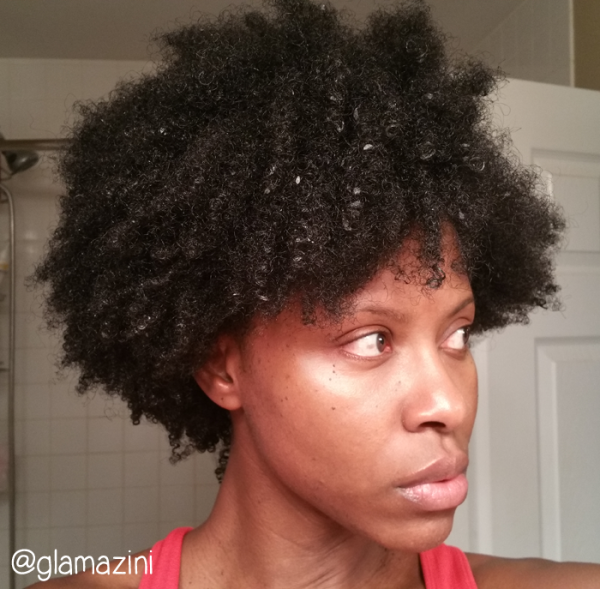 Yeah after the shake shake part in the video my curls didn't clump. Before that it seemed mildly hopeful but nah. :-/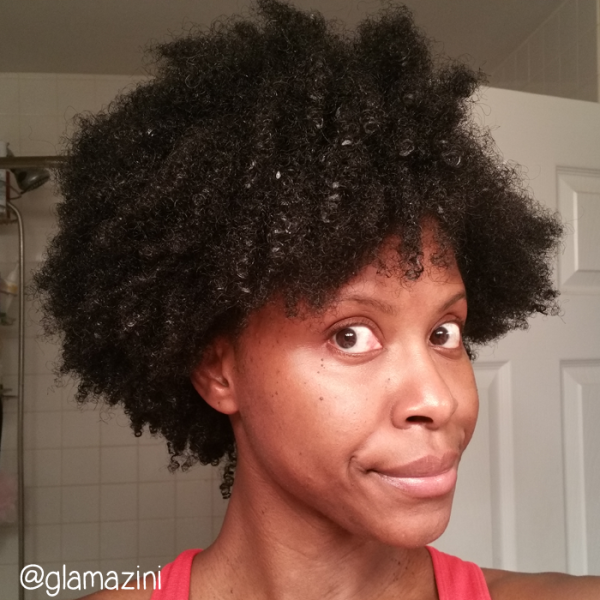 Basically my hair texture in the front, top and sides (basically most of my hair) doesn't clump easily no matter what I do. Never has. The only part that showed some hope was the back:
If my entire head was the texture in the back of my hair curls would be poppin' all o'er the place! See that coil action though? But no.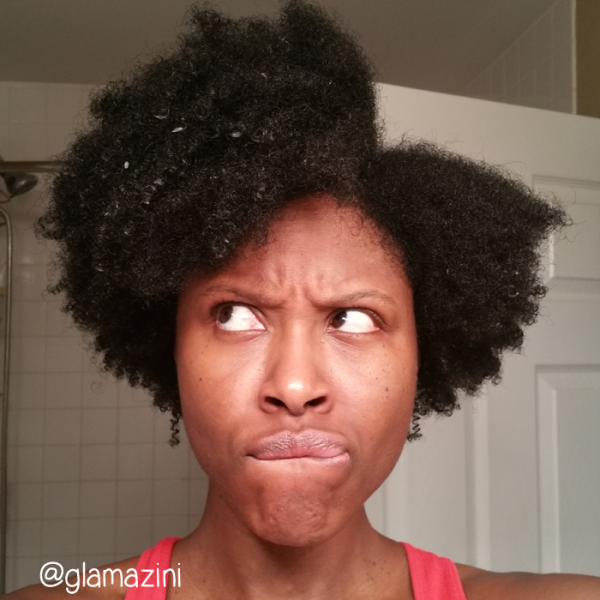 Anyhoo, like I said in the video, I don't foresee myself trying a Wash & Go again at home on my own … unless I do (lol) but if a stylist thinks they have the magic touch and can make my manipulated hair texture show up and be captured by some goo (basically what a Wash & Go is … should be called "Curl Capture" in my opinion) then call me, I'm game.
Alright here's the deets:
Here's Taryn's original video: TRUE Wash & Go Styling for Kinkier Hair Types | Hair Rules. Once again, here's my video from last year about my Wash & Go experience: *Stchups* This Is Why I Don't "Wash N Go" SMH • Glamazini. Here is CharyJay's Wash & Go video that I was directed to: The Salon Experience – The Wash & Go Perfected | Episode 1 and here is the stylist that did CharyJay's hair in that video who apparently has magic Wash & Go fingers: @hairiamitsme.
Oh and follow me on Periscope: periscope.tv/glamazini to catch live broadcasts when they happen.
Do you do Wash & Goes often? If so what do you do, let me know in the comment section below.