Here I am the next day. Notice anything?
The back is not twisted.

I didn't finish it last night 'cause I didn't like the front. You can't go wrong with a puff so that's what I wore to church last night.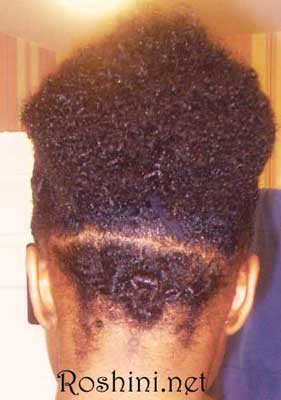 And the back. It's actually 4 individual twists that I was playing with and rolled up like that. This is before I took this down and "yes" I went out with the back twists rolled up like that (and my lumpy puff and apparently slanted part *bother*)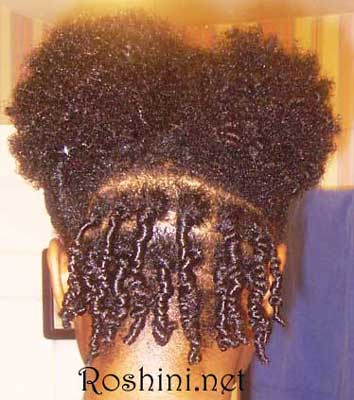 Alright, here I am almost done the bottom of my hair. I decided to follow the parts I had already done in the front for the flat twists and go around my head.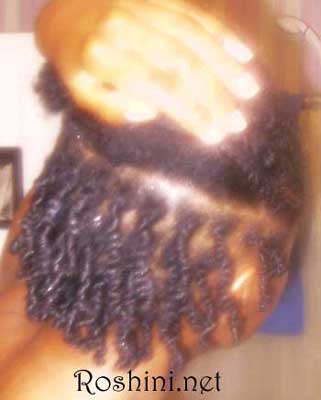 Sorry the picture is all blurry, apparently the lense was gooped up with shea butter and styling creme. This is a better picture of what I mean by going "around" my head.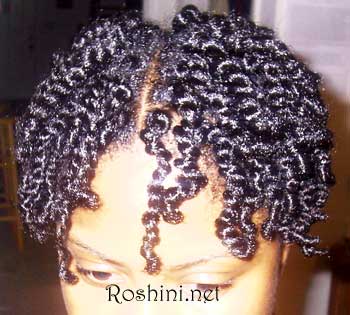 Done!

These twists took a long time (7.5 hours) 'cause I was talking to my boyfriend and watching Fiddler on the Roof* He did a couple twists and he was so happy with himself. I already told him that when I loc I want him to help me maintain them 'cause I want his "energy" in my hair.
*

TRADITION!!!!!! (I lub musicals!) ignore me if you have no clue what i'm talking about. If I were a rich man! da da da da da da da da da da da da da da DA!


o.k. i'll stop now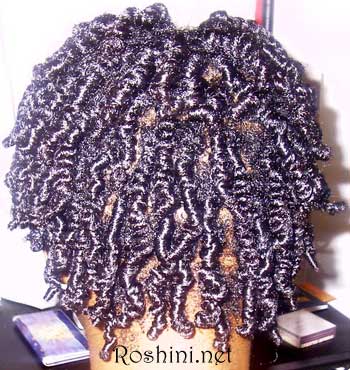 My twists never look totally like twists. They always look like twists/coils and I'm starting to believe it's because of my hand angle. I've never done anyone else's twists so I'd like to see if I have the same affect on someone else's head. Very interesting.
The plan is 2 weeks w/ these twists so that takes me to April 8th-ish. Thanks for stopping by!