Rocksbox, Nubian Skin and some heavy stuff discussed. It's Weekly Update time.

Watch the video directly on YouTube.
Want to see previous Weekly Update videos?
Click here to watch updates from past weeks!
The jewelry styling service
is called Rocksbox. They have given me 3 months of complimentary subscription to their designer jewelry styling service and this is my 5th box. To see my first box and get more detail check out this post: Rocksbox Unboxing | Subscription Jewelry Styling Service. To see the items in my 2nd box check out this post, and my 3rd box check out this post and my 4th box check out this post. Here are the pieces I received in the fifth box:
Enter the code 'glamazinixoxo' on Rocksbox.com to get 50% off your first month of service. 🙂
My nude bra came from
NubianSkin.com, a company specifically focused on offering skin-toned hosiery and lingerie for women of color. My t-shirt bra in Cinnamon size 38C cost $37.89 with $23.54 shipping. Here's a photo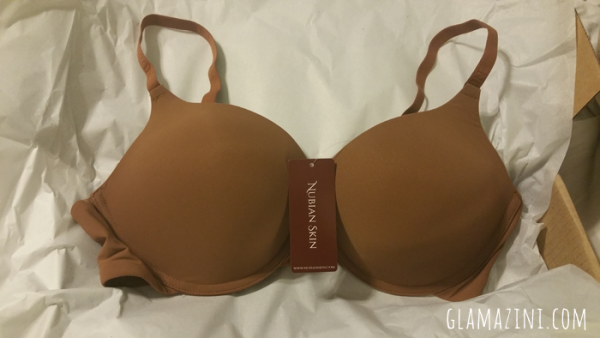 Since the video I have tried it on. Fit is great, great skin-tone match on me and I'm excited to get to actually wearing. Over all a nice product but don't foresee myself repurchasing at this time because money.
I'm still selling items on Vinted
I've listed 6 items, 5 brooches (one with matching earrings) and a purse. Gonna add more jewelry and clothes to gradually. Check out my items for sale on Vinted.com. *thanks*
What is Patreon?
This is my Patreon. I would love it if you checked it out. If you want to know more about Patreon read this blog post I did last year. Being a video creator is a labor of love. The video above took me 1 day to edit, approximately 8 hours of editing total. I am able to continue producing quality videos and blog content with the support of my Patrons. Thank you! *mwah*
My 2nd YouTube channel is
YouTube.com/IamGlamazini. Subscribe for upcoming vlogs of my trip to the VI and generally to support. You can do so by clicking here. *thank you*
Hope you had a great holiday weekend. Thanks for any and all prayers. See you next week.