My friends from college were in town and I got to meet their little one for the 1st time.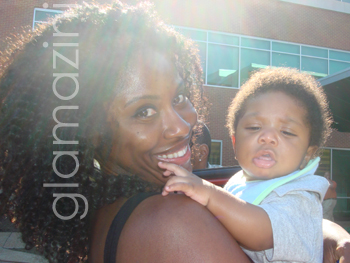 Generally babies love my earrings, nose and glittery praise dance clothes, but this little smooth-talker loved my hair! LOL!!  He couldn't stop playing in it…too funny.
I swear I've never held more babies in my life! (don't you go getting any ideas either).  
Nice to see you Tyrone & Kellee (who I neglected to take a photo of) and nice to meet you little Mr. C.
Thanks for visiting!!!!!

Life, Liberty, & The Pursuit of Nappyness 

    ~ ini