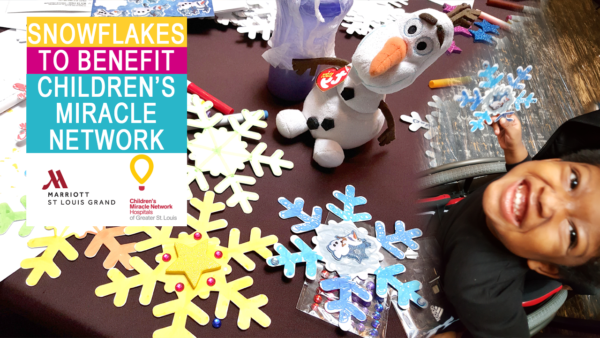 Thank you to Marriott St. Louis Grand for inviting me to cohost their ❄️ Do You Want To Build A Snowflake ❄️ holiday event and sponsoring this post! For every snowflake crafted, Marriott St. Louis Grand will donate $1 to the Children's Miracle Network. If you missed the event, you can still make a snowflake all of December so keep reading!
So this happened …
Hubby, Zion, and I piled in the new minivan and made our way down to the Marriott St. Louis Grand Hotel in downtown St. Louis for their family holiday event cleverly named
❄️ Do You Want To Build A Snowflake ❄️ ?
You get it?! It's a play on the song Do You Want To Build A Snowman from the movie Frozen! And who doesn't like Frozen?! YAY! The name of the event was pretty self-explanatory. We were met with tables full of kid-friendly craft supplies like stickers, markers, pipe cleaners, and bing (my nieces especially appreciated the bling) all ready to decorate piles of blank snowflakes.
BAM!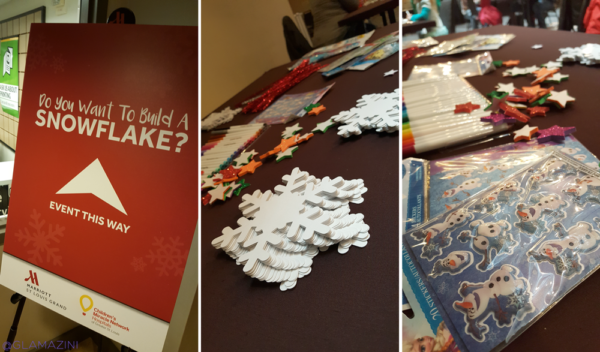 I started out by socializing and stalking the hot chocolate bar but my husband and Zion stayed focused on the task at hand and got right to work.
Why?
Because every snowflake we decorated meant $1 donated by Marriott St. Louis Grand to the Children's Miracle Network an organization that works to increase funds and awareness for local children's hospitals. Hospitals like the St. Louis Children's Hospital where Zion has been treated since the day he was born, spent 5 weeks in the NICU, had 6 surgeries, and is currently getting ongoing care in 10+ specialties. #becausespinabifida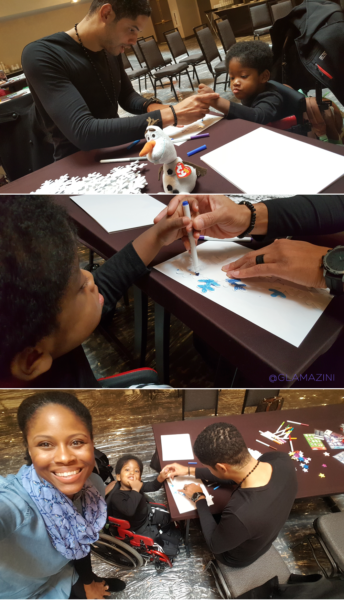 "Children's Miracle Network Hospitals® raise funds and awareness for member hospitals that provide 32 million treatments each year to kids across the U.S. and Canada. Donations stay local to fund critical treatments and healthcare services, pediatric medical equipment and charitable care. Since 1983, Children's Miracle Network Hospitals has raised more than $5 billion, most of it $1 at a time through the charity's Miracle Balloon icon." — childrensmiraclenetworkhospitals.org
I eventually got my hot chocolate life all the way together (with marshmallows, whipped cream, and peppermint pretzel stir stick … they did it up big lol) and joined the family crafting our blizzard of eventual donations! ❄️ ❄️ ❄️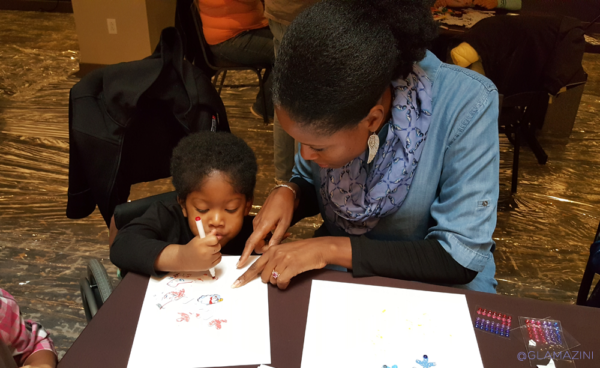 Oh and did I mention that Zion loves Frozen?
I think that's pretty standard issue for all 4-year-olds is it not? We made sure to bring our (his) Olaf along to experience his snowy natural habitat. Zion's first snowflake creation was a tribute to the lover of warm hugs himself.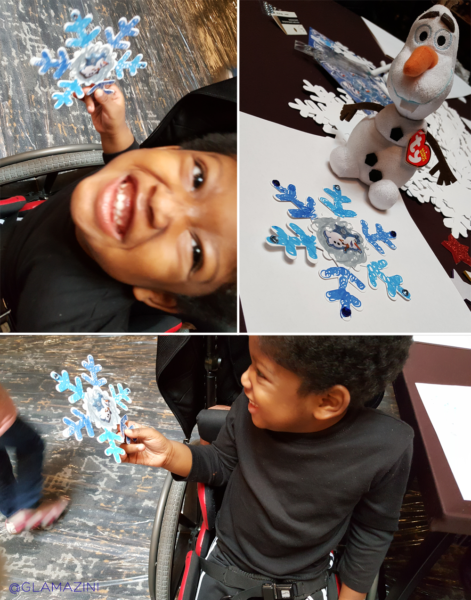 I went with yellow because … I love yellow. ❄️💛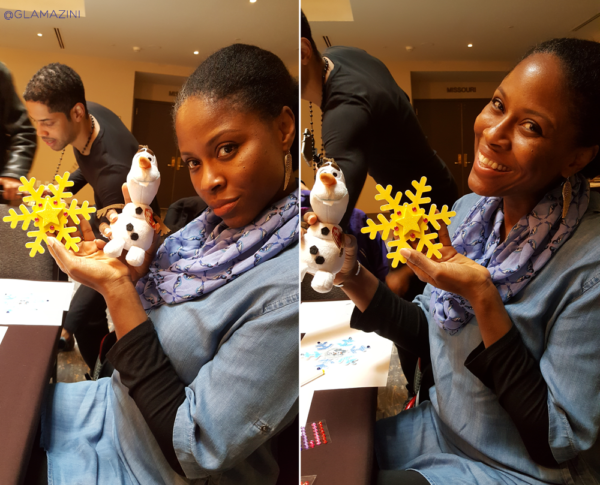 This family-friendly event had an amazing turnout! Everyone was intent on cranking out an impressive snowstorm of beautiful flakes to benefit a great cause.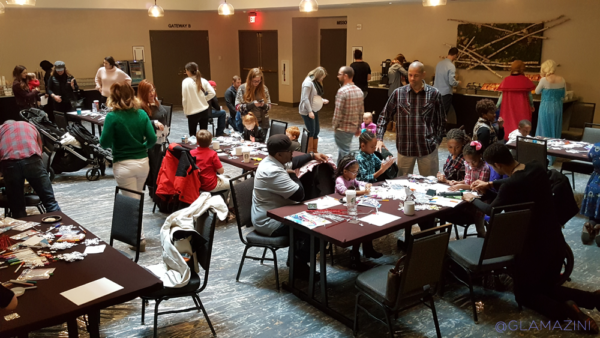 All my nieces are creative so I was happy when they showed up and added their touch to the final count.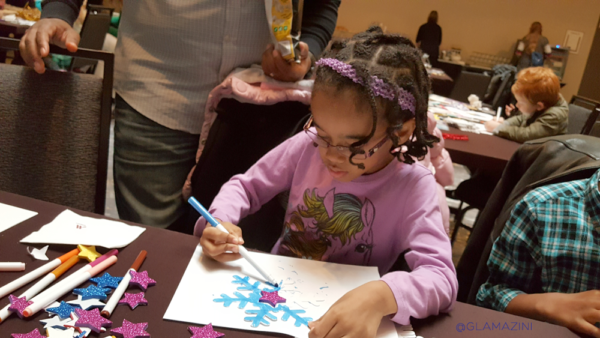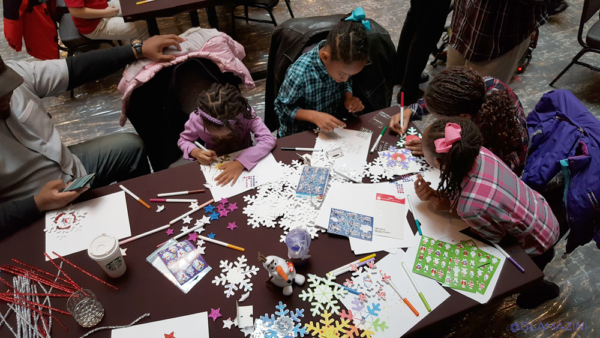 Ok so back to Zion loving Frozen …the first thing out of his mouth that morning was "Go see Anna?". You see I drop an itinerary on him every night before he goes to bed (like any good mom/assistant would do lol), and I had let him know that the following day he would meet Elsa and Anna from Frozen when he went to make his snowflakes!
Here's the thing … most kids are into Elsa 'cause she's the older sister, main character, and has all the powers … but not Zion … he is a founding-card-carrying-member of #teamAnna and was scoping her out the minute she entered the room. Don't believe me? Exhibit A: Elsa is talking to Zion … Zion is for all intents and purposes ignoring Elsa and staring dreamingly at Anna in the background. LOL!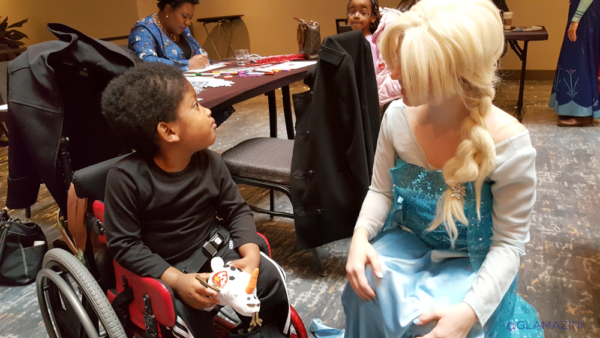 Moving on from my son's crush … there was something for everyone at this event — games, songs, snacks, and crafts. Elsa and Anna even sang beautifully and read a story. Word on the street is that Roshini (that's me) was low-key playing the 'Guess the Disney princess song' game right along with the children. Allegedly.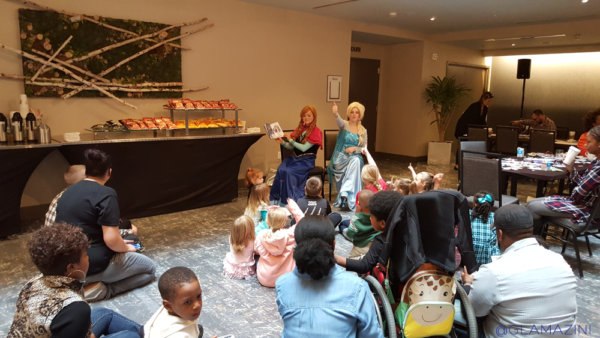 After story and game time Zion got his wish! He met Anna and boy was he happy about it. Look at his little face yall!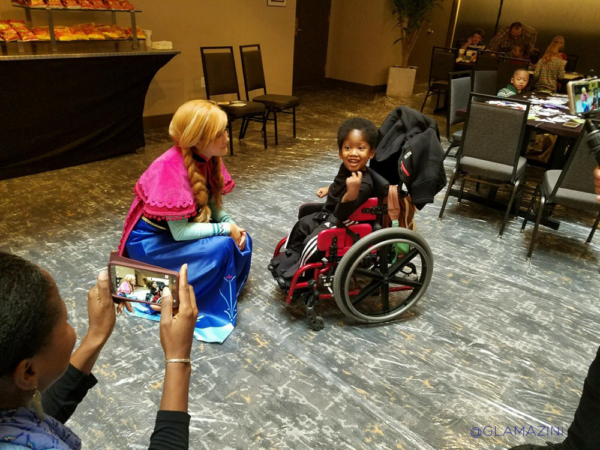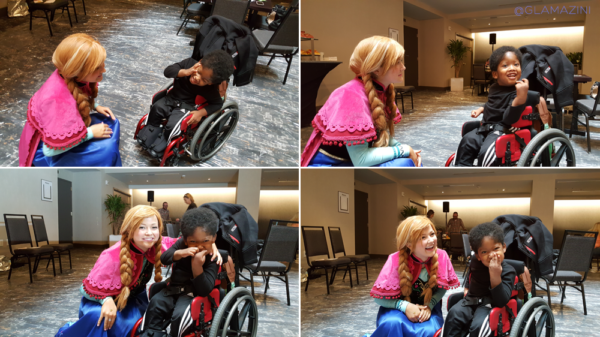 By the end of the event, we had all crafted a table filled with beautiful snowflakes made by both adults and children. I don't know what the final count was but we definitely did our part to contribute to the Children's Miracle Network and its important work, and had a blast doing so.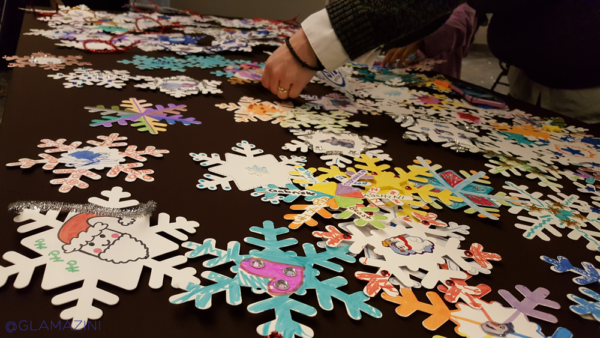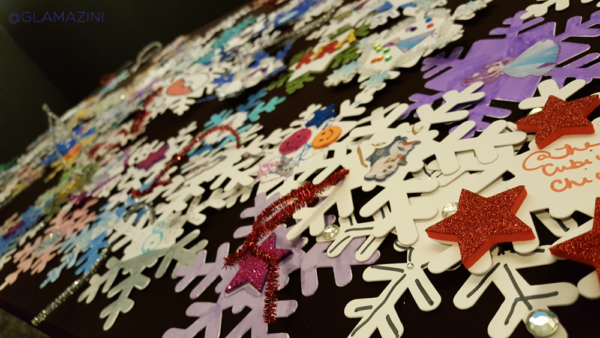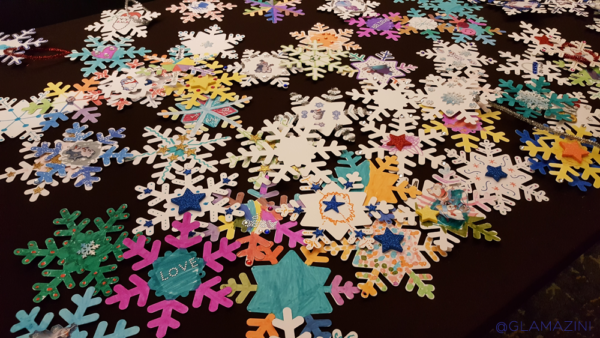 Before we left I made one last cup of hot chocolate (lol) and we posed for a picture with our celebrity guests! (Look at Zion yall lol)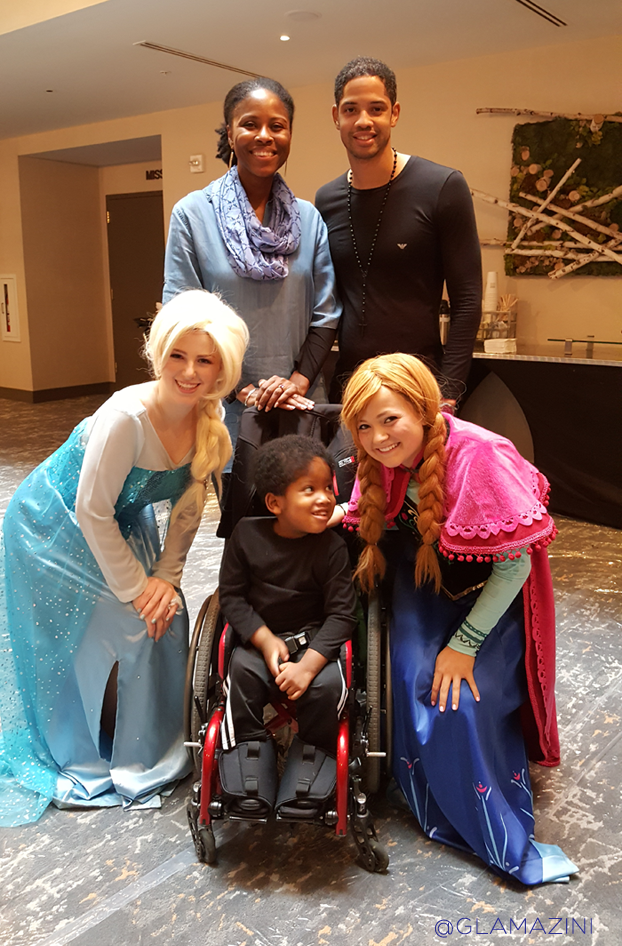 Guess What? You can still make a snowflake and contribute!

If you're in downtown St. Louis visit the front desk the Marriott St. Lois Grand hotel located at 800 Washington Ave, and ask to contribute to the snowflake wall until the end of December 2016! Marriott will donate $1 for each snowflake crafted to the Children's Miracle Network.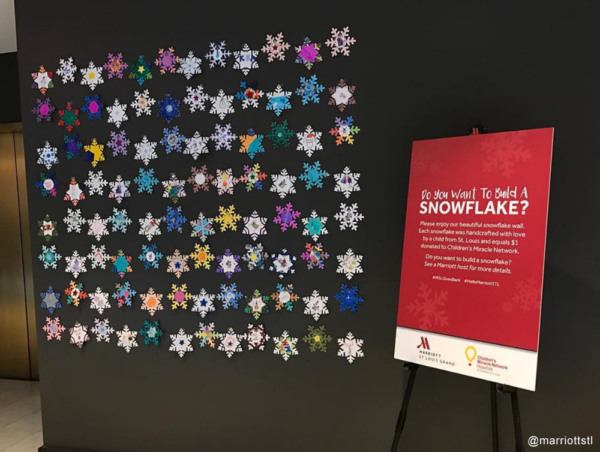 Thanks again to Marriott St. Louis Grand for inviting me to cohost this event along with TheCubicleChick, STLMotherhood, and StLouisDad! My entire family had a great time, we contributed to a cause that we actually benefit from (Z had an MRI next week), and most importantly Zion had a chance to meet Anna!