Sunday we were on the town again (yes we skipped church, forgive us). Here's mommy on the porch before we set out to brunch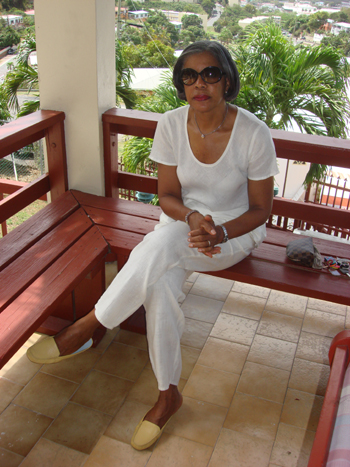 Brunch was @ Sugar Bay hotel, and it was yummy.

Afterward we walked around the hotel.
Here's how Aisha's hair was for the wedding yesterday: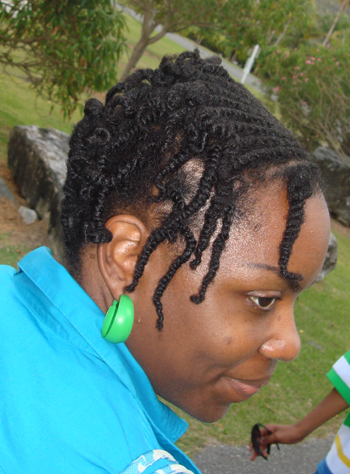 She'd bantu knotted the entire thing, then pinned the back up and left the sides and top out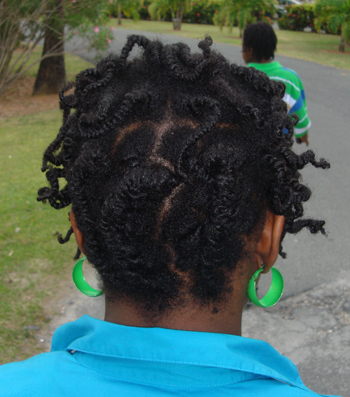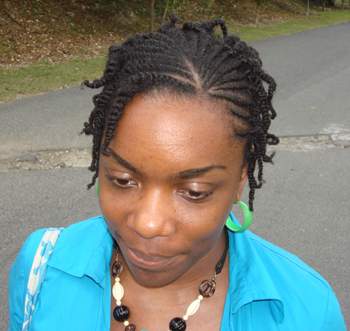 Here we are walking around Sugar Bay … there were Iguanas EVERYWHERE!!!!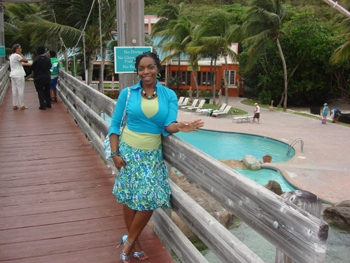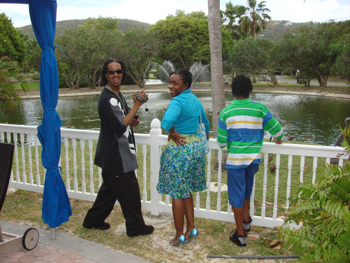 After Sugar Bay we head to Coral World Ocean Park. I had not been there since I was a child and they had expanded like 10-fold!

I had a great time but dang it there were iguanas roaming freely there too!!!

Here we are during the sea lion demonstration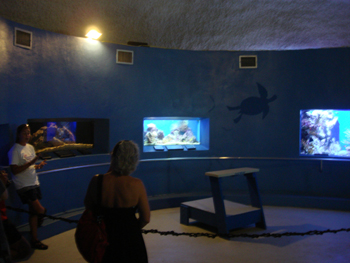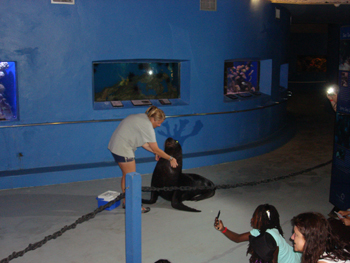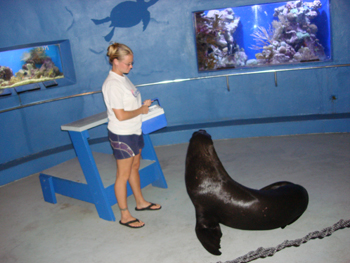 And a quick shot of some sting ray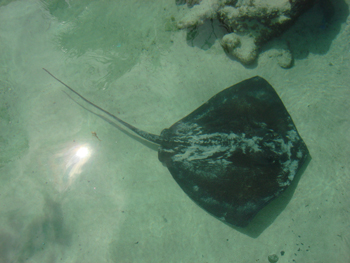 Lastly Coki Point beach in the distance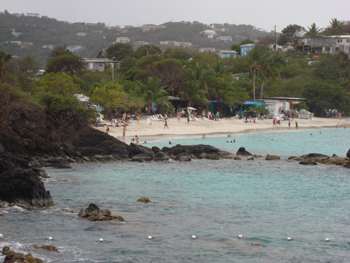 Stay tuned for more & thanks for visiting!!!

Life, Liberty, & The Pursuit of Nappyness

~ ini