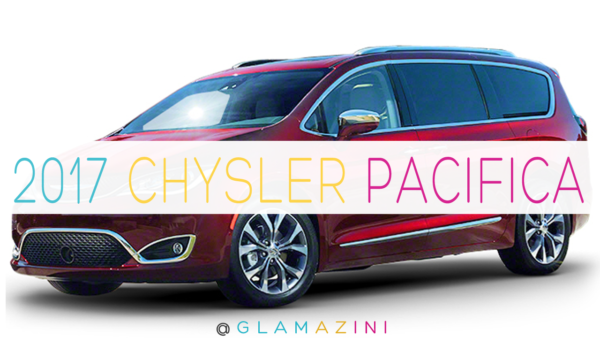 Hey there! — Remember me lamenting the fact that I drove a minivan and liked it followed by an entire Saturday of test driving minivans? Well I'm back with another test drive, this time of the BRAND SPANKING NEW 2017 Chysler Pacifica!
It just came out a couple months ago so hubby and I hopped over to the nearest dealership, loaded up the mkid , carseat and wheelchair and drove off (literally, watch the video lol).
The video below is a view of the car inside and out before we drove it, our drive, AND my thoughts after the fact including some banter about all the other minivans I've driven to this point (I'm becoming an expert, look at me!). Oh and follow me on Periscope so you don't miss impromtu scopes like this and the opportunity to interact with me live! >> http://www.periscope.tv/glamazini
Part 5: Test Drives • 2017 CHRYSLER PACIFICA
More on the burning oil smell in new cars!
So what do you think? Snazzy huh?? Share your thoughts in the comments below!