Hey y'all! *waves*
Last month in my Celebrate New Growth Facebook Group we were focusing on MOVING and the first step to achieving movement is to identify where you are not.
So I posed the question
Where are you

stagnant

and why?
Sharing my response was cathartic for me. I'd never spoken these thoughts in full much less written them out, not even in my journal. So here is my answer admitting how traumatic my pregnancy, birth, and early motherhood experience was. Be blessed.
::::::::::::::::::::::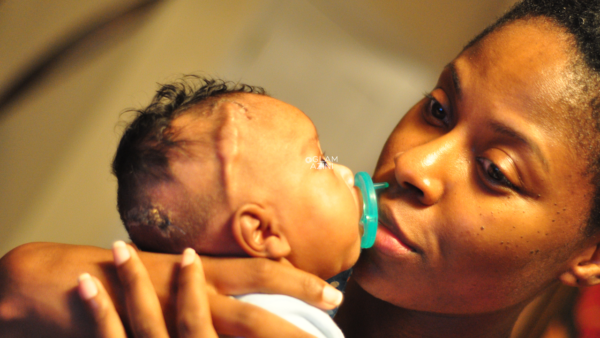 I have not been moving in the area of my emotions toward several traumatic events, one of which was the pregnancy and birth of my son. For those that don't know for 20 years I've lived with depression and, although I never wanted to be a mother, I eventually decided I would like to have children once I was married. Then life got hard and the depression got deep, and I basically said I'd never bring a child into this horrible thing called the world (never shared that with anyone). Eventually, I talked myself out of that depressive thought and decided to focus on the positives and have at least one child.
At my 20 week ultrasound, I was told I was having a son and he would probably not live past 3 days … and if he did he would be born with a laundry list of medical problems. I was advised then, and for the next 3 weeks to "terminate my pregnancy".
Fast forward to 2017 … needless to say, my journey as a mother has been many things but traumatic is one of them. I didn't want to say that, didn't want anyone to think I was ungrateful for the super cute and perfect almost 5-year-old sitting in front of me right now. Motherhood is presented as a joyous thing, but much of my experience has been blended with DEEP pain and a feeling of being "other" or when no one else could understand what I'm going through, even those close to me who try.
So where was I stagnant? In expressing (the opposite of depression is expression), what my real experience has been. A hard one. A traumatic one. One of many ups but MANY downs that you cannot imagine. Have you ever seen inside your child's back? Inside their head? If you're used to your child getting anesthesia and stopped taking pictures of him in the hospital gowns because all the pictures look the same then maybe you have a glimpse of my journey. To love someone SO much yet have to watch them want to do something and can't.
And for me, the lack of movement was in my truth. Last month I went back to the hospital where I was supposed to deliver my son but could not because of blah blah blah. I went back with my husband for the first time since my son's birthday when I was in labor and they told us to drive to the other hospital because blah blah blah. The day the hardest endeavor of my life begun. I went back to see my sister-in-law and her new baby. I walked the Labor & Delivery halls that I was admitted to then sent away from 5 years ago because blah blah blah. I sat in the room with her with her baby in the room (something I never experienced, they took my son straight out of my stomach to the NICU and I was in a separate unit of the L&D at the other hospital for women who would not have their babies in the room with them). At first, I felt my entire body tense and tears form. But instead of getting up and going into the bathroom to hide or saying I needed to go to the car so I could get away I spoke up and told everyone in the room (people I trust) that this was A HUGE TRIGGER FOR ME. And they understood.
Ultimately I held my niece (first time EVER holding anyone's baby besides my own in a hospital … ever) and she was wonderful and fat and cute and tried to look at me and telepathically told me she would laugh at my jokes and we would dance when she could … telepathically).
And I felt much better.
Because I didn't stay stuck, and I didn't run away afraid. I moved out of a stagnant place if only a itsy bitsy smidgen, I faced my fear, and put words to it, and put action to it. And it fled.