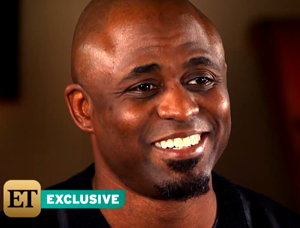 Depression is a funny thing.
You guys know that I cover mental health issues on my blog and have shared my own struggles with depression and do my best to remain transparent because I know it is helping others. That said, I have this thing where I look in someone's eyes and read a "sadness"or a "heaviness" that I think I notice because I too have felt that sorrow and deep calls out to deep.
Every weekday I watch Wayne Brady on Let's Make A Deal (ironically am watching him right now as I type this post).  There were several times that I thought I recognized the sadness in his eyes but I brushed that thought away because … well … he's Wayne Brady, king of all things joyous, creative, fun, and happy.  He's happy right? He's always happy right? Right?  According to him "No I'm not. Because I'm human."
Maybe I was right after all (unfortunately … sigh).
Last week the well known and loved comedian and game show host revealed in an interview with Entertainment Tonight that he has struggled with depression for many years.  I sat glued to the television as he shared his experience because I was shocked, but not really, and I understood everything he was describing. His story was my story.
"Some days you don't want to move. You can't move in the darkness. You know what? I'm gonna sit right here and I'm gonna wallow in this and as much as it hurts I'm just gonna sit right here because this is what I deserve."
I so get that.
I had the same reaction I have every time someone in the public eye reveals their own battles with mental health issues, but it was compounded by my unrepentant fan status for Wayne Brady. I just kinda "get" him, I like the guy (well what I can tell of him from this vantage point), my husband often turns to me when Wayne is in full "Wayne" and says "Is that what's going on in your head?" and I proudly say "Yep!" It doesn't hurt that he has Virgin Islands roots and I was born and raised on St. Thomas, U.S. Virgin Islands *BIG UPS VI MASSIVE! BUP! BUP! BUP!*  I'm buying what the man is selling. So of course it hit me even harder and I was intrigued by his story, happy he had the courage to share it, and grateful that he could use his platform to help so many people come out of the shame and darkness that mental health struggle can bring.
Wayne revealed that he was aware something was wrong because he was always angry but accord "you don't want someone to think that you're crazy 'cause that word has such a stigma."
Once again I so get that. Even in writing this, and previous blog posts I think "What will people think?" and "What if a perspective employer reads this?" but then that thought is overridden by my core need to help others and the fact that 1) I'm running a pretty epic social media empire over here so I would make a great employee and 2) if Wayne (or anyone else brave enough to share their true story) can do it so can I.
Wayne says he had " a complete breakdown" on his birthday earlier this year and knew then he had to get help.  The recent passing of Robin Williams also affected him deeply (as it did all of us who suffer with this disease) because Williams also struggled with depression and Wayne had worked with him on Whose Line Is It Anyway (which I never miss an episode of because Wayne Brady).
"I think that when you keep these secrets, and something that you learn as you read more and you go into treatments and you try to get help, these secrets kill." "Nobody wants to out themselves."
Once again I get that. It's why I started talking about this so openly online so many years ago. Just that act was like a weight lifting off my shoulders.  Wayne has gone on to get help  as well and says he is on the road to recovery. I know depression is a daily challenge so I wish him only the best on his journey. If on some rare chance he ever reads this post, all I can say to him is thank you for the light you shine in my darkness ❤.
Here's video of his interview with ET's Nischelle Turner:
ARTICLE ON ETONLINE,COM:  Wayne Brady Opens Up About His Depression: 'I Had a Complete Breakdown'
—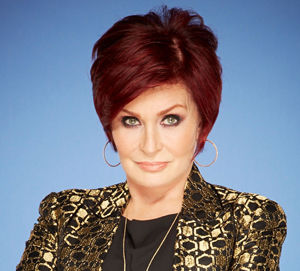 In response to Wayne's revelation, Sharon Osbourne also revealed that she has been taking medication to help with depression for 16 years.
HERE'S VIDEO OF SHARON'S COMMENTS ON THE TALK: Sharon Osbourne Opens Up About Her Battle With Depression
I am so happy when anyone "comes out" because I know it helps those who may feel like they are alone. As I always say, you are not alone. Get help. Reach out to someone.
Love & Light,
~ ini