As I write this post I am sitting in the drive thru at McDonalds … literally sitting in my car in the drive thru waiting to pay for two Egg White Delight McMuffins.  The 12 degree weather is apparently no deterrent for me driving with the window down from the ordering box thingamajiggy to the pay window and then to the pick up window for said Egg White Delights.  Side note: today's total was $6.07 but usually it's $6.06 (and one lucky week it was actually $3.03 because they had a sale) and I'm just wondering why I'm paying an extra penny? #inflation Anyhooo…
This has  become a thing for the past month or so (and I say "or so" because I don't want to tell you how long I've actually  been doing this).  Every Friday I drop my son to school, I go and grab two Egg White Delights, then I park in the Walmart parking lot while I drink coffee (from home) eat my McMuffin and watch Youtube videos (please don't stalk me).
Today is Friday so guess what? I dropped my son to school, I grabbed two Egg White Delights and I'm in the parking lot right now (so don't worry about me driving and blogging, although today I'm going to the dollar store ha ha I fooled you! #stalkerbgone)
My first encounter with Delights was last year (or maybe the year before) when I was given a Klout perk to purchase one from McDonalds. I can't say that I've eaten Egg White Delights since then, however about a month ago I was stressing a little bit, am a stress eater who happened to be on a dietbet and trying to lose weight, so  I decided that the happy median was to go to McDonalds and get their lower calorie McMuffin (not that much lower I checked: here's the Egg White Delight and here's a regular McMuffin, yet less fat and cholesterol). Even though it's not that big of a calorie savings, it was enough for me to feel justified in stuffing my face with one Egg White Delight #nomnomnom. Since then my routine has turned into two because … well … in past Fatty McFatty Roshini was more of a two breakfast sandwich kinda gal (I used to go to Burger King so McDonald's is winning plus everybody knows that one McMuffin don't fill you up … does it?

)
Anywho … I'll probably flush out this post more when I get home (which I just did, I added links and stuff … fancy

) , but I do want to say that I Roshini Glamazini* am addicted to McDonald's Egg White Delight McMuffins.
Why?
Because they are delicious.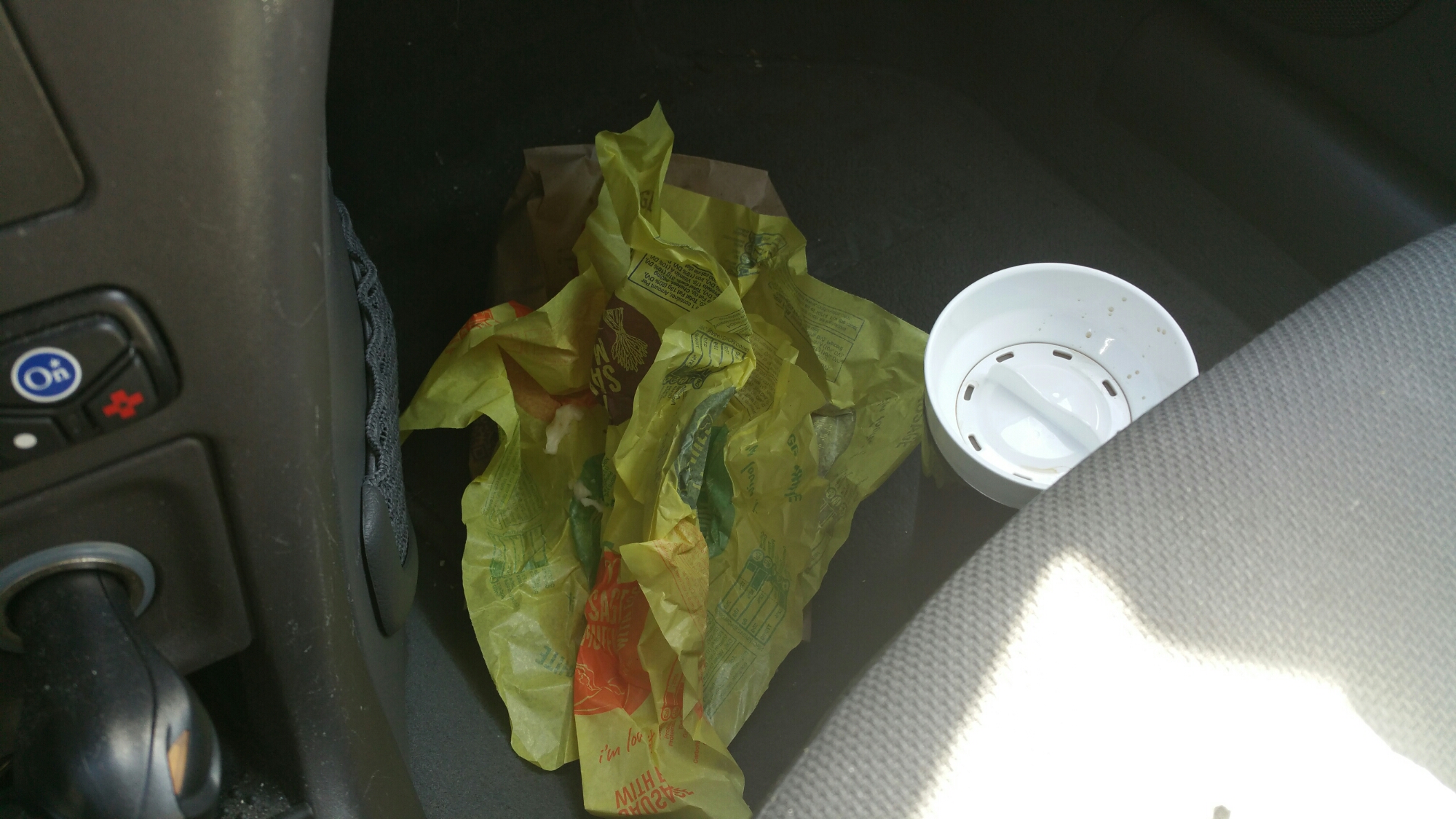 *exits stage left*
p.s. This post is not sponsored however, McDonalds if you happen to read this and you would like to sponsor yo girl in any way (specifically ways that includes me eating Egg White Delights)

holla at that contact link 

. #badababapa
*not my government name … yet.