While on my trip home to the Virgin Islands (U.S. & British) I made a smoothie every day (as usual). One of the first things I did was commandeer my mother's blender
(which was surprisingly amazing, even compared to my Vitamix … who knew). I then proceeded to whip up a smoothie with the droves of fruit that my family members gave me daily during the trip. I decided to share the most common recipe which I've deemed the the "Turtle Dove" after the meaning of the name of the island, Tortola, that I was staying on.
Enjoy: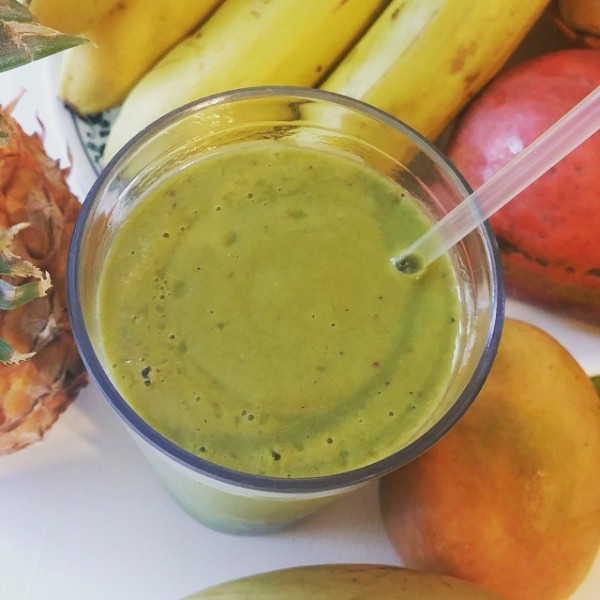 Turtle Dove Smoothie
2015-06-16 15:31:26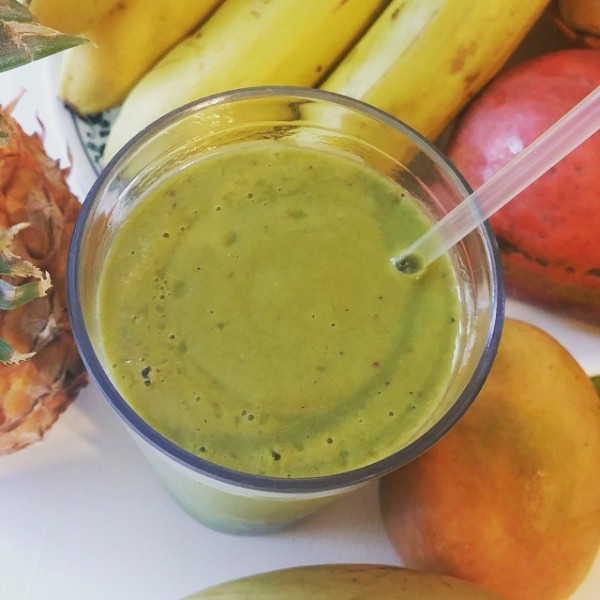 A smoothie that takes your mouth on a vacation to the beautiful British Virgin Islands
Ingredients
2 large handfuls of spinach
coconut meat (pulp, jelly whatever you call it just scrape out the coconut)
1 cup frozen mango
1/2 cup frozen papaya
1/2 cup frozen pineapple
1/2 cup vanilla yogurt
1 cup coconut water (I used fresh but boxed is fine)
1/2 cup vanilla almond milk
1/2 cup fruit juice of your choice (I used a tropical mix of grape, pineapple, mango, orange)
Instructions
Add spinach
Add frozen fruit
Add yogurt
Add liquids
Blend until texture is to your liking
Serve immediately or store in the back of your fridge until you can drink
Notes
I used fresh fruit, you don't have to. If you plan on using fresh fruit cut it into small pieces the night before and freeze in small portions in sandwich-sized ziploc bags.
Glamazini.com http://www.glamazini.com/